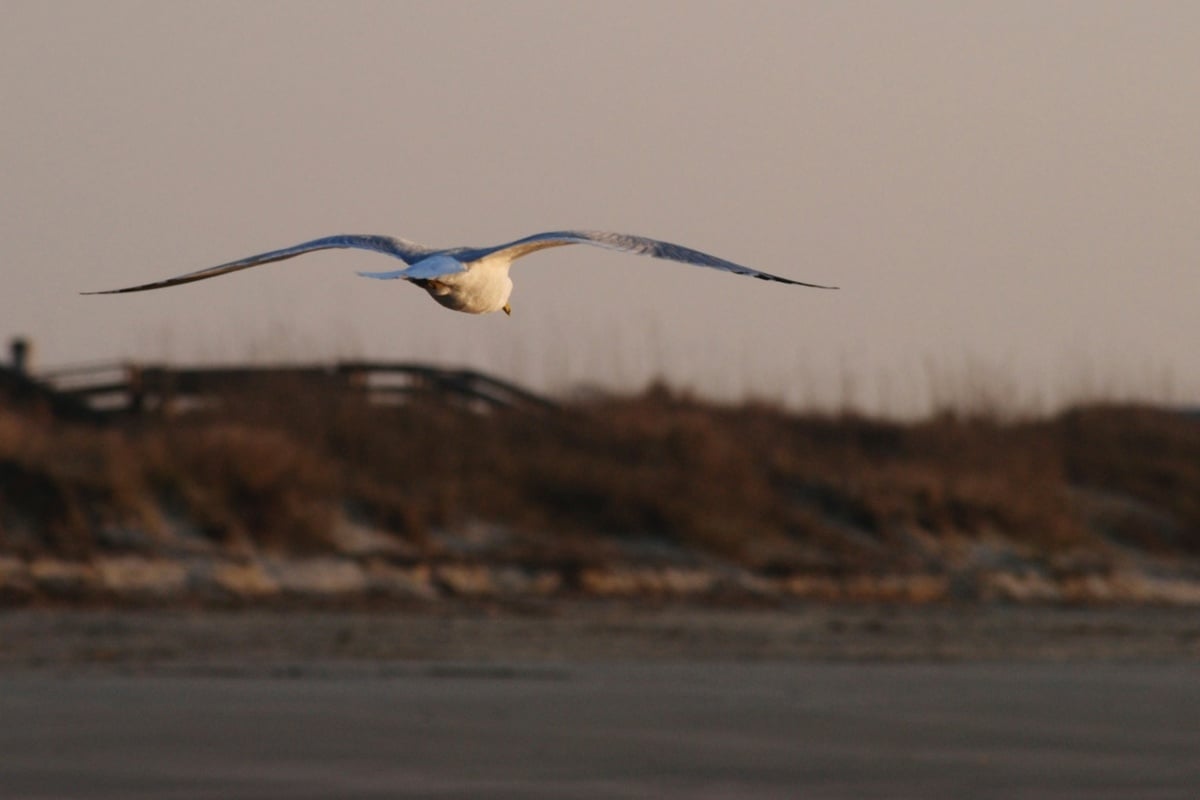 The day before I began my second year of medical school, I spent the day at the beach with my daughter, who had just celebrated her third birthday. Most of my classmates had spent their "last summer ever" traveling or doing research, but I had chosen to take the time off to make up for some of the family time I had missed over the prior year. My wife picked up a lot of extra hours at her part-time job, and my daughter and I were able to make a lot of memories together. It was a decision I will never regret.
When we stepped off of the boardwalk that day onto the warm sand, my daughter noticed a flock of seagulls by the surf. She dropped her bucket — the one thing she was supposed to hold on to — and took off, calling for me to follow. I left our gear there in the sand and spent the next twenty minutes following her as she chased the seagulls. She would take off with her blonde hair trailing behind her, using every muscle fiber in her tiny legs; then, just as the bird took flight, she would stretch her arms to the sky and jump, coming three inches off the ground on her best attempt. She never caught one, and from my perspective, she never got close. But in her eyes, she was close enough to keep trying. She never gave up, but she did tire, and eventually we made our way back to our gear and spread out a blanket.
I suppose the chase had made her hungry, because when we sat down, she reached into the bag of beach toys and pulled out a set of sand molds in the shape of cupcakes. She spent the next several minutes packing sand into the mold, only to turn it upside down and have the sand pour out onto the ground. I filled a bucket with water from the surf and showed her how wet sand holds its shape better. She made another batch of cupcakes, which stayed together somewhat better than the first, and offered me one. I pretended to eat it (as she finished off the other five) and then made a batch of my own. I offered one of mine to her, which she politely declined: "No thanks, Daddy. I'm full."
Some of my colleagues were flying back that day from exotic vacations, finishing up research projects that would result in publication, or preparing for the next grueling year of study. But I think I learned more than any of them that day. A three-year-old girl with curly blonde hair taught me to chase my dreams as if I can catch them, no matter how anyone else views the situation, because — if you run a little bit faster or jump a little higher — you might just make it. And they're not going to land on your shoulder.
Chad Hayes is a pediatrician who blogs at his self-titled site, Chad Hayes, MD.