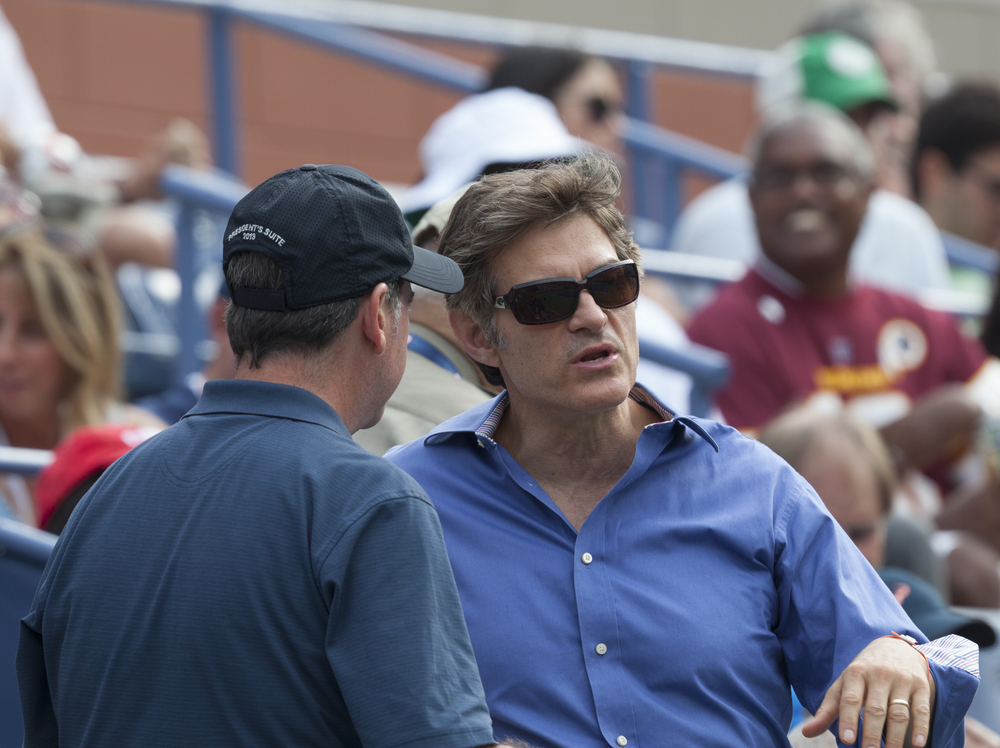 Dr. Mehmet Oz, also known by many as America's doctor, is a very influential face within American medicine.  An accomplished cardiac surgeon and Columbia University faculty member, Dr. Oz has impressive academic credentials.
However, in the last year, Dr. Oz has received significant criticism for claims he has made about nontraditional medical treatments on his nationally syndicated television show where he has called many of them "revolutionary" or "miracle cures" — many of his statements are without scientific merit and have no basis in traditional evidence-based medicine.  Much of this culminated with his voluntary testimony in front of Congress this past summer.  During the hearing, Dr. Oz was blasted for making sensationalized, misleading statements.  While I believe Dr. Oz genuinely cares about helping others improve their health, I do think that he used poor judgment when speaking about these nontraditional treatments.
Recently, a study in the British Medical Journal (BMJ) examined the claims that have been made by Dr. Oz and The Doctors syndicated television shows.  In the study, investigators randomly chose 40 episodes of each program and then attempted to find medical evidence for claims made about 80 separate treatments.  What they found was astonishing — only 50 percent of the therapies had either a study or case report to support the claims that were made by the television doctors.
More concerning was the fact that of the 80 recommendations from the Dr. Oz Show, the data supported the claims only 46 percent.  In fact, nearly 15 percent of the time the best available evidence actually contradicted the claims that were made by Dr. Oz on his show.
The Doctors television program did slightly better with evidence supporting their recommendations 64 percent of the time.   The investigators concluded that most recommendations from medical talk shows lacked adequate evidence to support their use and that television doctors do not provide adequate information on each treatment and do not disclose any potential conflict of interest.
This particular study has significant implications for both patients and physicians.  As physicians, we are constantly confronted by patients who come into to the office to discuss treatments that they may have heard about on television.  We must not only be aware of these therapies, but we also have to better educate patients and help them decide if any of the "Dr. Oz treatments" are right for them and their disease process. Patients are bombarded with medical recommendations from television which are commonly sensationalized and oversold by television doctors and other well-known personalities.  We must caution patients that when phrases such as "miracle cure" and "revolutionary treatment" are used on television when a particular disease or medical problem is discussed that the advice given is more than likely too good to be true.
As a physician that regularly appears on television to provide insight and commentary for medical stories and new medical developments, I am always careful to provide information that is based in fact.  Media personalities have a responsibility to report the truth — when giving opinion, we must be clear that we are in fact, making a statement of opinion that is based on fact and the best available medical evidence.  As physician journalist, I have an even greater responsibility to choose my words carefully — it is part of the American culture that TV appearances give on camera experts increased credibility and believability.
While I believe that Dr. Oz as well as the physicians who appear on The Doctors syndicated shows have the best of intentions, I do think that their zeal for ratings and viewers may lead to making less than accurate claims.  These shows have great potential — they bring medical issues to the forefront and actually help to engage patients in their own medical care.  We know that patient engagement is critical to improving outcomes — and these types of shows can play an important role.
Rather than reporting on nontraditional therapies that have not been studied by randomized controlled clinical trials, television doctors such as Dr. Oz could make a much larger impact by focusing on ways to prevent disease and reduce obesity among his viewers.  For now, viewers must continue to question medical claims made by Dr. Oz and other television doctors.  And physicians who play prominent roles in the media must choose their words carefully and ensure that accurate, data-driven information is provided to viewers — leave the snake oil at home.
Kevin R. Campbell is a cardiac electrophysiologist who blogs at his self-titled site, Dr. Kevin R. Campbell, MD.
Image credit: lev radin / Shutterstock.com