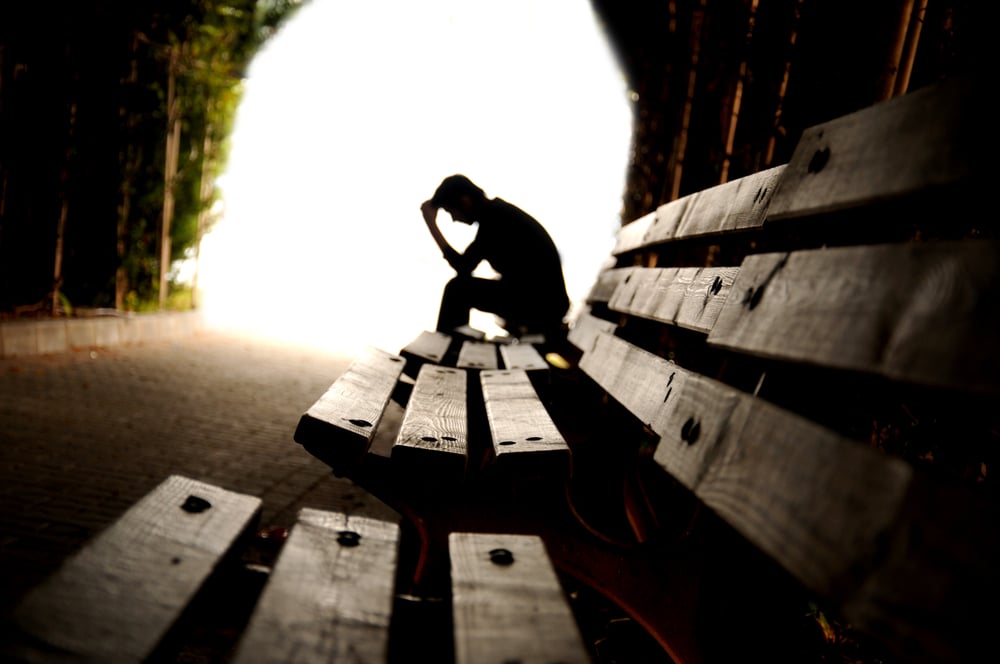 Recently I received an elderly patient who had been transferred from another hospital where she had been admitted for two weeks. The pertinent information about this patient is that her son, a doctor, a pathologist, had arranged the transfer.
The worst thing to have is a patient with a doctor for a relative. No, the worst thing is to have a patient with a doctor who is a pathologist for a relative.
I had already heard from the night doctor about how difficult and "micro-managey" the son was, how he walked around the hospital wearing his stethoscope (pathologists don't use stethoscopes).
So before I even saw the patient I was aggravated and loaded for bear, filled with a bit of self-righteous anger. I was going to "set some limits" with the son. I was not going to let him take over her care.
When I complained about the situation, before I had even seen the patient, a wise, dear friend said, "Take care of the patient. You know what to do." I am so grateful I heard those words. I did know what to do.
I went to the bedside, and there she was. Elderly, frail, demented, sweet. I gently examined her, trying hard to communicate the care and respect I had for her. Her son was there too, with his stethoscope, telling me all the ways the other hospital had been incompetent, had not listened to him, had "messed up" his mother. And I listened with open ears. Then he told the story about how he had lost his father not four months prior, after he was cared for at this same hospital.
Ah. I began to see.
The more I spoke with him, the less I saw an officious, know-it-all, meddling thorn in my side. The more I listened to him, I began to see him for who he really was. A son — a frightened son, grappling with his grief over the loss of his father not four months before; a son doing his best to care for his very ill mother in the only way he knew how; a son translating, transforming his anxiety, his fear of mortality into a shield.
The stethoscope. The stethoscope allowed him to proclaim to the world, "I am not a grieving son, afraid of losing my mother, the only parent I have left. I am not afraid of knowing that if they can die, I can and will, too, leaving loved ones to feel as I feel now. I am not a victim of the lesson that we must all one day rectify in our childish minds; that we are all mortal, dust, ashes, a passing spasm of presence in a river of time that flows on and on and on." The stethoscope was the shield from pain, the mask that showed a public face to project control, competence and power. But beneath that stood the true soldiers of fear, sadness, terror, despair, anxiety, grief, and love for his mother marching along beside him.
He was simply afraid.
God, haven't we all been afraid? Afraid of the next step, afraid of our own emotions, of our own nameless fears? We are afraid of so many truths. We cannot accept the loss of our youth, our children, our time. We are afraid of being afraid! But above all, we all fear this simple truth: We are mortal. We all expect to die in our sleep when we are 102. We want to believe that it is true. But that is a lie we whisper in the ears of our small, small hearts so that we have the courage to put one foot in front of the other. The reality is too huge and so much more terrifying. The reality is that at any moment or hour of day or night we, or the ones we love, could be ripped from the fabric of our lives, taken away from all that is whole and warm and right. There is no magic formula, no sacred words or prayers, no special bargain made in the deep and dark dead night that can prevent that.
How do we live, how do we exist with this terrible truth? I guess we could all walk around with some version of a stethoscope around our necks. And in reality we do. We cover up our fear with laughter or indifference.  We march on pretending that death and mortality are rules that apply to others only.   But I think the cure is simply confession of our blackest fears, to the one who love us most; to be bathed with the soothing balm of tenderness and love, to hear that while you are here you are loved and cherished, and to know that once you are gone, you will not be forgotten.
So I assured this son, I promised  to listen to him, to hear him, to do my best to love his dear mother as much as I could for the short time she was here. I ignored the stethoscope and talked to him as he was — a concerned and loving son.
Tracy Cardin is a nurse practitioner. This article originally appeared in The Hospital Leader.
Image credit: Shutterstock.com