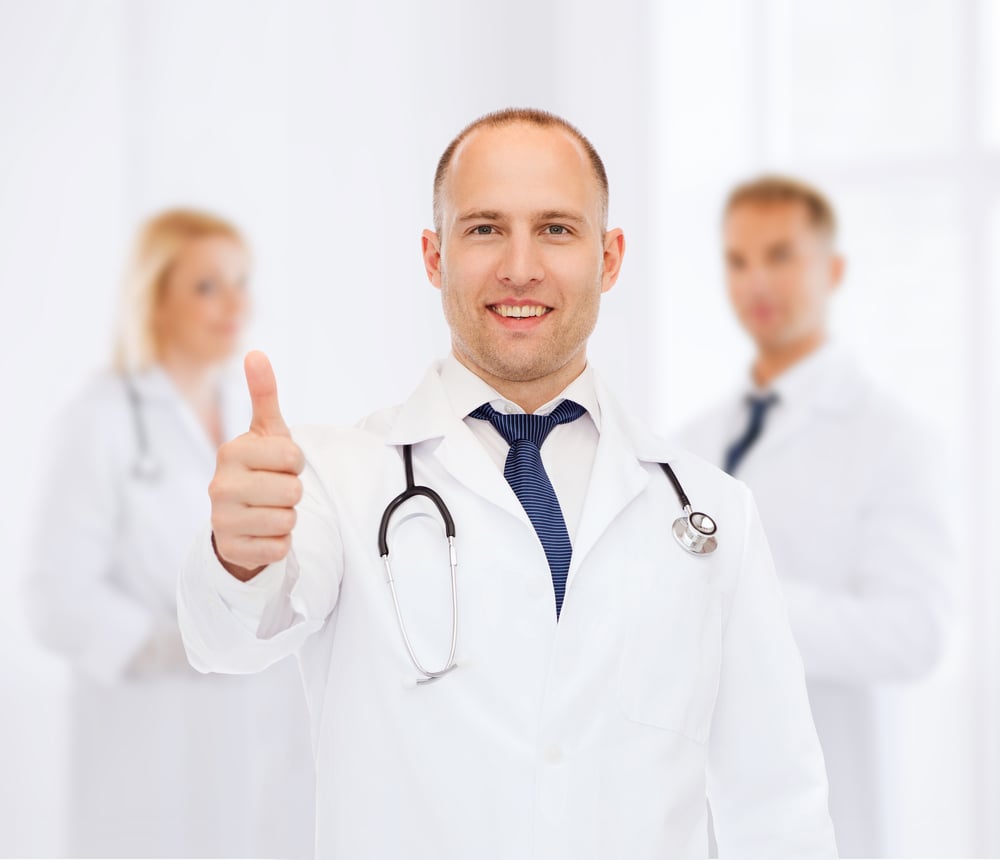 With roughly 1 billion in Medicare reimbursement dollars being tied to patient satisfaction, it's no wonder the focus on patient experience is swelling. Of course there are other factors fueling the focus — the proliferation of online physician ratings websites, ACOs, and CG-CAHPS to name a few.
Over the past decade I have visited 100+ different inpatient and outpatient practices.  Ironically, the patient experience varies even more than the spectrum of low to high end hotels I've stayed in.  The facilities that truly stood out as creating a fantastic experience had three things in common. Not surprisingly, none of them are new techniques. In fact, they are all taught in medical schools around the country. Why then do so few practices implements these concepts, especially when research suggests each of these are highly correlated to patient satisfaction?
Here are the three key strategies I have seen measurably improve patient experience. Call me out in the comments if these haven't improved your scores.
1. Sit down with your patients. Most providers would like to double the amount of time they spend with each patient. Though that typically isn't possible, it is amazing how simple it is to have your patients perceive that you spent double the amount of time with them. A University of Kansas study showed that when you pull up a chair, patients perceive that you spent roughly double the amount of time with them vs. when the physician stands for the visit. It makes sense, sitting creates a different level of engagement with a patient. They recognize that you are prepared to listen and focus on their health. Take a load off and sit when you are with a patient. That 2 minutes turns into 4 and a 10 minute visit feels like 20 minutes to them.
2. First impressions matter — and the provider is not the first impression 90 percent of the time. Your front desk staff most often interact with patients first. Hire the nicest, most courteous and professional front desk staff you can and then pay to train and retain them. Perhaps the largest complaint category online (after insufficient time listening or in the room with the patient — see point 1) is a rude front desk. If you struggle to find customer service focused individuals, look to the concierge clinics, spas and wellness clinics. You may even consider restaurant employees who have a reputation of excellent customer service and thrive on creating a great experience for their customers. Bring them onto the team and make sure they know their number 1 job is to be cheerful and helpful on the phone and in the office. Help them set appropriate expectations with patients when they come in. Let them get up and interact with the patients in the waiting area if your patients do have to wait. Offer patients water or otherwise make them as comfortable as possible. Ask for and listen to ideas from them to improve the experience.
3. Be on time. The quickest way to get a negative review is to not respect the patient's time. I've even seen patients send physicians a bill like this person did for their wait time. The most damage is done when a provider inadvertently tells patients that their time is not important.
For example, one classic online review indicated that the physician told the patient about the jog he just finished while the patient had been waiting for hours. Sorry for the wait just doesn't cut it in cases like that. If you can't be on time, set expectations — have your front desk staff kindly inform the patients that you are running a bit behind. (Can I get you some water or something?) Apologize and explain when you can why you are late — especially if you were spending time with other patients. Then take a seat, listen, and provide quality care.
Brant Avondet is founder, Searchlight Enterprises. 
Image credit: Shutterstock.com