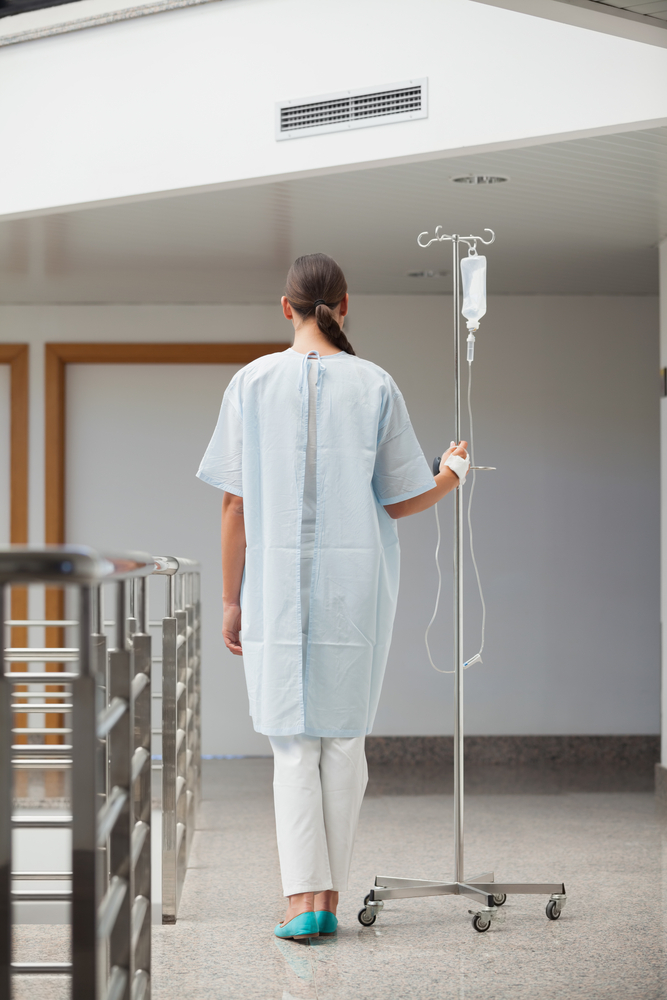 We sit, we listen, we attempt to focus and absorb what we are required to know. We learn how to give bad news, even using one another as makeshift "standardized" patients. How does one "standardize" a patient anyway? Who knows, who cares, time to cram for the endocrine exam.
But what happens when you stop pretending? When you wake up one morning and realize that your doctor called you last night, and he blurted out a word that scares the hell out of you. You open your eyes, get up out of bed, and suddenly the floor jumps to the ceiling, the clouds swoop beneath you, nothing makes sense. And then you attempt to walk gracefully into the life that you are hoping to prevent and treat in others. Suddenly you are surrounded by doctors, friends and family, with calls from every state, flowers of every flavor. Within the week you are under a knife, draped in a hospital gown, poked and prodded in each foot, arm, hand.
And now, here you are: Out one organ with radiation yet to come, introduced to a lifetime of medication, in constant fear — are those evil cells still tucked away inside of you, waiting for a moment of weakness to rear their ugly heads once more?  And you rapidly become empathetic to the patient's plea for help, for protection — the unequivocal need for outsources of confidence and strength.
Two weeks of perspective that so far exceeds that which you could have hoped to gain in medical school. For you have become the standardized patient, but there is nothing standard about what was thrown at you. And nor will be the case for any of your patients. Life changes in a second. We are what we aim to heal, and we must never lose sight of that.
***
I wrote this piece on January 30, 2014, at 24 years old — nine days after the surgical removal of my cancer and its lymph nodes, twenty-nine days prior to the onset of radioactive treatment, and six months prior to the start of a new slew of scans, biopsies, and ongoing scares. Oh, and if we consider the fact that life does not pause for cancer, we can also date this to two months before taking step 1 of the medical board exams.
But the day will not come that I allow this disease to put a dent on all for which I have worked. It was but a blip in my second year of medical school, and I remained on track. It has attempted to dent my third year, but that certainly will not happen on my watch.
This is not good, this is not easy, but this is life.
We shape our practice during our time on the wards, we soak in facts from lectures, but most importantly we are defined by our own hardships. As lifelong learners, we study countless diseases and cancers to which millions fall victim, we write down statistics and treatments, but it is easy to ignore the impact and devastation that such diagnoses can impart on any one individual's life.
One thing this cancer has done for me (besides gift me with a whole new lot of doctors) is mold my future practice, developing me into both a well-practiced patient and a compassionate doctor. For that, I am grateful.
For what it is worth, I encourage all students and physicians to take a step back from the books and algorithms and to imagine that your patient is in fact your parent, your brother, your child, or even yourself. Walk in the shoes of a cancer patient, and allow yourself to be shaped into one who not only heals the patient's ailment, but who sees the patient's wants, needs, worries, and triumphs.
Hannah Breit is a medical student.
Image credit: Shutterstock.com