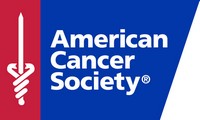 The annual meeting of the American Society of Clinical Oncology is a place where many commercial interests jostle for attention to make their latest promising therapy the star of the show. But a standard widely available generic drug stole the show by producing incredible results in improving survival for men with advanced prostate cancer. And that has some of us asking, "Why did it take so long to find out?"
The drug is docetaxel, which for decades has been used to treat a number of cancers, including prostate cancers. We have known for some time that it is helpful in the treatment of men who have prostate cancer that has spread and no longer responds to hormone treatments (which are called "androgen deprivation therapy" or ADT and are the first line of treatment for most men when their prostate cancer first recurs). But we didn't know if docetaxel would benefit men with advanced prostate cancer if it was used earlier, when used in combination with ADT at the time of first recurrence.
To find out, researchers studied men who developed or presented with prostate cancer that had spread to the bone and other parts of the body were randomly assigned to receive the standard ADT treatment or ADT plus docetaxel. Almost half the men had previously received either radiation treatment or had their prostates removed as primary treatment for their cancer. The remainder presented initially with disease that had spread elsewhere. Some men had what was called "high volume" disease, where the cancer was in 4 or more locations in the bone and/or other organs in the body, while those with less spread where categorized as "low volume" disease.
The remarkable finding was that in those men with the "high volume" disease who received both the ADT and docetaxel had a median survival of 49.2 months while those who received just the ADT lived a median of 32.2 months (median means half of the men lived less than the number and half lived longer). That means that the newer treatment extended the lives of the men typically by about 17 months. This comes at a time when much more expensive, high tech solutions make headlines for extending survival a matter of weeks. And for some, the benefit has been even greater. On the flip side, men with low volume disease have not yet been shown to have a benefit from this treatment. So it's important to note this is not for everyone.
In plain terms, this is a game changer for cancer care and men who find themselves in this circumstance. The next question, though, is how much impact will this have for men with recurrent prostate cancer here in the United States?
Let's understand that this study was in fact completed in the United States.  It included 790 men, and it was done from July 2006 through November 2012. However, in the PSA era where many men have their prostate cancer diagnosed by a blood test at an early stage, and then are followed closely with the same blood test, they generally have "low volume" disease when it recurs. For them, this study won't make a difference. But there are still men who do present with advanced prostate cancer as their first diagnosis, and men who have advanced high volume disease when their cancer spreads. For those men, this study has real meaning.
And we can't ignore that there is the concern raised by experts in the prostate cancer community that as we move away from routine PSA testing to find prostate cancer early (because of the uncertain value of that strategy in truly saving lives) we are going to have more men who are first diagnosed with their prostate cancer after it has spread, a scenario more in line with this research finding.
The real question for me is why it took so long to make this discovery. In the era of modern targeted therapies, as soon as a treatment shows promise in advanced disease it is moved "forward" into the adjuvant (preventive care following primary treatment) or even neoadjuvant (treatment used to reduce the size of the cancer before primary surgery) settings. Docetaxel has been around a long time, and we are now just finding out that it works when used earlier in the disease process?????
The cynics among us will say it is because the company that made the drug didn't see a potential return on its investment if it sponsored this trial sooner since they reasoned it wouldn't produce valuable results until the patent had expired. It was also pointed out in the lecture that the newer chemotherapy drugs for advanced prostate cancer cost thousands of dollars more than generic docetaxel.
I don't know if money and profit made a role in delaying this research but I do know that it took the National Cancer Institute and the clinical cooperative groups spending public money to fortunately make it happen. And that highlights the concern that many of us have that in this era of budget constraints that the NCI is putting less money into the clinical trials process, where we can do studies that don't have to focus on the profits that will result from a successful trial and are clearly in the public interest.
The good news is that for at least some men with prostate cancer, this research is going to make a real difference in their lives. The not-so-good news is that it took us too long to get here. And the future news is that it may be a lot more difficult to do similar trials in the years to come.
J. Leonard Lichtenfeld is deputy chief medical officer, American Cancer Society. He blogs at Dr. Len's Cancer Blog.