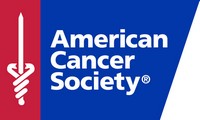 An article published recently in the American Cancer Society journal CA: A Journal for Clinicians received a lot of media attention. The report showed dramatic declines in the rate of people being diagnosed with colorectal cancer, as well as decreases in the rates of colorectal cancer deaths over the past number of years.
But the press didn't say much about the fact that not everyone has benefited from the progress we have made in the prevention, early detection, and improved treatment for colorectal cancer. It is a sad but very real commentary on how we approach health care in this country that African Americans have not benefited equally from this progress in treating a cancer that for many people can be prevented or effectively treated when found before it spreads to other parts of the body.
As a nation, I believe it is incumbent that we address this glaring health disparity. To do less is unacceptable.
Here are some examples from the research report:
During 2006 to 2010, colorectal cancer incidence rates in blacks were approximately 25% higher than those in whites, and 50% higher than those of Asian-Pacific Islander descent.
A larger disparity exists for mortality, for which rates in blacks are approximately 50% higher than those in whites.
Non-Hispanic blacks have a greater chance of being diagnosed with colorectal cancer that has spread elsewhere in the body (24% vs. 19%).
Blacks have the lowest survival for colorectal cancer for all stages combined.
During the 1970s and most of the 1980s incidence rates for colorectal cancer were generally higher in white men compared to black men (rates for women in the two groups were similar).In the late 1980s, there was a "crossover" and after that incidence rates for blacks have been consistently higher than in whites.
During the 1980s and 1990s, death rates increased in black men and were stable in black women while steep declines had already begun in whites. From 1995 to 2008, there was a 5% decline in deaths for blacks with distant disease, compared to a 33% decline for whites.
Today, blacks have twice the death rates from colorectal cancer compared to whites, and 50% higher rates than Asian-Pacific Islanders.
There remains a significant mortality gap between blacks and whites, although the rates of declines in death rates are now almost the same for black and white men and women.
Black and Hispanic patients diagnosed with metastatic disease have not experienced gains in survival as have whites and Asians as a result of advances in treatment.
It's tempting to dismiss these statistics by claiming there is something inherently different about colorectal cancer in blacks compared to whites. But the evidence does not support that claim. Decades ago, there was no difference in survival between blacks and whites. And more recently, a commitment by the state of Delaware to provide equal screening and treatment to all for colorectal cancer has resulted in an elimination of these differences in less than a decade. So don't use ethnicity as an excuse for poor outcomes. It is clearly due to something that we can fix.
There are probably a number of factors that contribute to these findings. As noted in the report, some of those include a generally lower socioeconomic access in the black community, which translates into less access to care and is associated with a higher risk of colorectal cancer and death. Behavioral risk factors and obesity account for approximately 40% of the socioeconomic disparity in colorectal cancer according to the authors. However, even within the same socioeconomic group, the death rates are much higher in blacks. So that doesn't explain the whole story.
They also note that black patients when treated with adjuvant chemotherapy to prevent locally advanced colon cancer from recurring have fewer side effects and equal benefit compared to whites.
Screening-or the absence of same-probably plays a significant role. Colorectal cancer screening has the potential to find a colon polyp that may turn into a cancer, or find a cancer at an early stage meaning better survival. A recent report suggests that 42% of the difference in the frequency of colorectal cancer diagnoses in blacks compared to whites is related to differences in screening. People who live in high poverty areas don't have the same access to screening compared to those who live elsewhere.
The authors of the report write:
The disparate pattern (of colorectal cancer mortality) is likely the product of a complex interplay of social and environmental factors, including the delayed diffusion of information about screening and disparities in the management of care and receipt of treatment. It has been established that 54% of the racial disparity in colorectal cancer mortality is due to the combined effects of differences in screening and stage specific survival.
So while we are celebrating the declines in colorectal cancer incidence and deaths, we must not ignore or dismiss the fact that not everyone in this country is sharing in that incredible success. When equal opportunity for prevention, early detection and appropriate treatment is available, the disparity disappears. That's means we are failing too many people who don't have the knowledge or the access to effective systems of care that can significantly reduce deaths from colorectal cancer whether it means more participation in screening, or getting appropriate medical care if diagnosed with colorectal cancer.
We could reduce deaths from this cancer significantly if we did what we already know: for everyone. As we move forward with a new nationwide emphasis on achieving that goal, let's redouble our efforts to make certain that we can all participate in this incredibly valuable public health initiative. We should accept nothing less than success in making this happen.
J. Leonard Lichtenfeld is deputy chief medical officer, American Cancer Society. He blogs at Dr. Len's Cancer Blog.