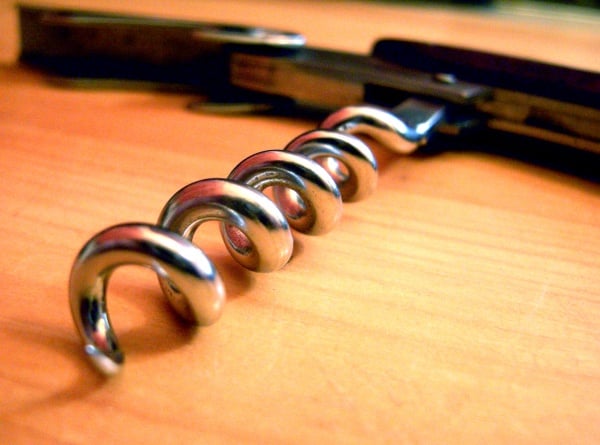 Medical school becomes a blur after a few years in practice. You forget about all the hours spent in classrooms and then every night after a quick dinner. You somehow block out the "pimping" and public humiliation of being questioned about topics not quite under your belt. The worst feeling? The fear of wondering if you will master medicine enough to do no harm.
Medical training is, quite frankly, a brutal process that can make or break a person. Your every fear can come up during this process. It's not enough to pass tests or to know the Krebs cycle. It takes physical and mental resilience to get through seven-plus years of intense training and learning. Then, imagine being a partner to someone going through this. The partner will always be secondary to the subject of study. And it almost has to be be that way… for a time. Missed birthdays and weddings … Late nights studying with fellow students or your assigned cadaver … Fictional television shows about doctors-in-training often focus on casual sexual relationships or budding romances. But in real life, I've seen marriages dissolve and people have nervous breakdowns under the stress, as well.
I had forgotten about all these details, anyway, until I recently watched Somm, a documentary about four men trying to pass the Master Sommelier exam. What is a Master Sommelier (MS)? See below (from website):

I was completely engrossed in the personalities of the candidates for the MS exam. While it may seem to have very little to do with medicine, I couldn't help but see my medical student self (and former classmates) in these young men. If you've ever been a medical student or lived, breathed, and ate a specific topic for a specific goal, all the while foregoing sleep and relationships, you might relate to this movie (insert artist, musician, scientist, etc. here).  The marathon-like effort rewards a few, though many try. There are currently only 135 Master Sommeliers and 19 of them are women.
After you watch Somm, you realize drinking wine is clearly only one tiny part of becoming an MS. Many people have some knowledge about wine or medicine. But mastering these fields involves intense study to quickly calculate and retrieve applicable and accurate information. It also takes a certain amount of competitiveness, observed one of the MS candidates in the documentary who was formerly a baseball player, to attempt to pass "a test with one of the lowest pass rates in the world." Even some of the terms they use to describe aspects of a wine's taste or smell ("a freshly opened can of tennis balls"), while seemingly completely bizarre, are reminiscent of some of the unusual analogies we use to characterize various things in medicine. "Ground glass" on a CT scan of the lung, for example, is not ground glass, but it is the best way to describe something and recognize it quickly.
If you're curious about the world of wine, what it takes to be an MS, or the psychology of the pursuit of mastery of a subject, I would recommend watching Somm. Though the documentary is a little drawn out, it is not particularly long and you look forward to the ending to find out if any of them passed the test.
Interestingly, at a recent dinner I had the opportunity to speak with an MS who was working at the restaurant. Everyone at our table had just seen the movie the previous night and we queried him about his experience studying for and taking the MS exam. He did corroborate that it was an intense period of study to learn all the minutiae and details about wine. He reflected that it was all about "the hunt" (to pass the exam). However, he said that in the end, after you pass, "fifty percent is about people skills."
True in wine as it is in medicine.
Linda Pourmassina is an internal medicine physician who blogs at Pulsus.