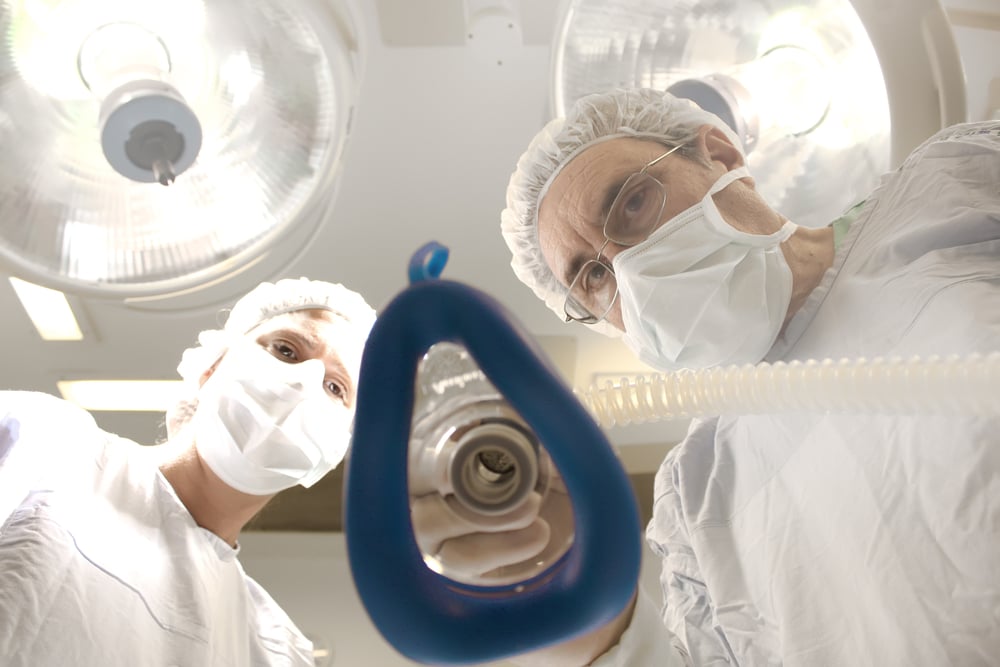 We were startled to learn recently that Sheridan Healthcare Inc., a physician services company based in Florida, has bought one of the largest private anesthesiology group practices in California, the Medical Anesthesia Consultants Medical Group Inc. (MAC) of San Ramon.
The deal, which closed November 14, is Sheridan's first in California, and "provides a platform that will accelerate our expansion in the California marketplace," said John Carlyle, Sheridan's CEO, in a recent statement.
By all accounts, MAC is a well-respected and highly successful anesthesia practice, with more than 100 physicians — shareholders, non-shareholders, and independent contractors — who provide anesthesiology services to five hospitals and 23 ambulatory surgery settings in northern California.  So why did this group decide to sell?
Was this a hostile takeover, or did hospital administrators force the group's hand?  Not at all, says a senior partner in the MAC group (who prefers not to be named).  The senior shareholders actively sought a purchaser, hired an investment bank to broker the deal, and voted unanimously to approve it.  Apparently, there are no plans yet to hire nurse anesthetists or change the MD-only composition of the group.  Hospital administrators didn't instigate the sale but all supported it, the anesthesiologist said. "For us right now, it looked like the right thing to do."
It's doubtful that the non-shareholders in MAC are quite as enthusiastic.
While the financial terms of the deal have not been made public, anesthesia practice buyouts typically feature a substantial payout in cash (and sometimes corporate stock) to senior partners.  Non-partners — typically younger and newer to the group — receive much smaller (if any) buyout packages.
What happens to future pay prospects when a group practice is sold? A new employment contract is signed, bringing with it either salary cuts or a lower unit value for the years to come.  Since anesthesia practices have little tangible value, what the corporation is buying is a share in future revenue.  As a general rule, in return for the initial buyout investment, the corporation pays physicians less and institutes cost-cutting measures to make sure financial targets are achieved.  These cost-cutting measures may or may not be palatable, but the senior partners who benefited most from the buyout probably won't be around to mind.
Nationally, anesthesia practices are selling to corporate buyers or merging with other groups at an unprecedented pace, as physicians fear that the Affordable Care Act (ACA) will bring sharply reduced compensation.    The Wall Street Journal reported on November 21 that Blue Shield of California has sent contract amendments to many physicians, asking them to accept fees up to 30% lower for insurance exchange patients than the usual commercial rates.  In New York, the WSJ said, UnitedHealth Group Inc. has set rates for plans in the new health-law marketplaces close to what the state Medicaid program pays for the same services, and less than half of what physicians receive for treating people covered by employer-sponsored insurance.
Signing on with a corporate buyer has the potential to bring several years of relative security for the anesthesia practice, depending on the terms of the purchase agreement.  The sellers hope that corporations will be able to negotiate better contracts than private anesthesia groups can when they act alone.  Groups may become part of single-specialty corporations such as Somnia Anesthesia Services or North American Partners in Anesthesia (NAPA), or they may be acquired by multi-specialty corporations such as Sheridan, TeamHealth Holdings Inc., or Mednax Inc.
Not all corporate deals are friendly, of course.  EmCare and Somnia have taken over the anesthesia contracts at a number of California hospitals — with or without the blessing of the anesthesia practices.  At Kaweah Delta Medical Center in Visalia, hospital administrators put out the anesthesia contract for competitive bidding in 2011, and the all-MD anesthesia group that had held the contract for years lost out to Somnia.  A new anesthesiology chief came on board, and a care team model with nurse anesthetists took over.
Merger is another possibility for anesthesia practices. In May 2013, a new anesthesiology corporation, Resolute Anesthesia and Pain Solutions LLC, was formed by the merger of Broad Anesthesia Associates and Mid-Florida Anesthesia Associates in a recapitalization led by the Goldman Sachs Private Capital Investing Group.  Resolute currently serves over 25 locations in Florida, Missouri, and Illinois, according to a company press release, and "expects to grow by partnering with leading quality anesthesia groups nationally."
So what does the future look like for anesthesia practices that haven't yet begun courtship with a corporate buyer or merger partner?  The answer is more work for less money, as the demand for anesthesia services increases and payments continue to dwindle.  In California at least, the MD-only group may soon be an endangered species.  It's hard to see how that practice model will continue to be financially viable.  It would make sense for all-MD groups to consider adopting the anesthesia care team model, including lower-cost practitioners, sooner rather than later, or risk having one forced upon them by hospitals that are tired of paying stipends for coverage of trauma, obstetrics, and other services which are money-losers for the anesthesia group.
The problem, of course, for many all-physician anesthesia practices is that they don't want to hire nurse anesthetists.  The militant anti-physician stance of the American Association of Nurse Anesthetists (AANA) is understandably distasteful to many of us.  The AANA doesn't believe physician supervision or collaboration is necessary or even helpful.  Anesthesiologist assistants, the only other mid-level alternative, can't get a license to practice in California or many other states yet, though efforts are underway to make that happen.  Until then, there's no choice other than nurse anesthetists if a group wants to add lower-cost practitioners.
For young physicians going into anesthesia practice, who aren't partners yet, the only sensible advice is to beware of changes to come.  If your group is MD-only, and hasn't adopted a financially sustainable anesthesia care team model, it is ripe for losing its contract to a tough competitor such as Somnia or EmCare.   Even if the group has been stable for decades, don't think that your elders, the senior partners, won't sell the practice out from under you to a corporate buyer or a lucrative merger if the price is right.
Only time will tell whether or not the physicians of MAC are happy with their decision to sell the practice, and how many of the non-shareholders may decide to leave and seek work with a different group where partnership is still an option.  For now, though, it's a safe bet that MAC won't be the only California anesthesia practice to look for a good deal while one may still be available.  Which group will be next?
Thanks to Stan Stead, MD, MBA for his clear explanations of how anesthesia practices are valued for sale, and how deals are typically structured.
Karen S. Sibert is an associate professor of anesthesiology, Cedars-Sinai Medical Center.  She blogs at A Penned Point.
Image credit: Shutterstock.com