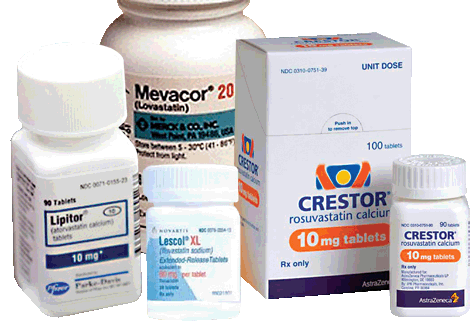 The release of the new cholesterol guidelines from the ACC/AHA is big news.  It represents a fundamental shift in how we prescribe statin drugs.
As with many sweeping changes, there are some good, and some controversial ideas.
I like removing non-statin cholesterol drugs from the recommendations, such as Zetia.  Many haven't been shown to save lives or decrease cardiovascular events.
Also, removing LDL targets can simplify how we monitor those on statins.  For instance, there is no longer a need to pile on statin therapy to chase an arbitrary target number.
(Although some cardiologists, like the Cleveland Clinic's Steven Nissen says targets can help motivate patients: "I have worries about how to motivate patients when they don't have numbers as goals … The targets served a purpose for sure even though they weren't scientific.")
The guidelines stratify patients into 4 broad categories:
Those with a history of atherosclerotic cardiovascular disease
Those with an LDL cholesterol level of 190 mg/dL or more, which includes many patients with familial hypercholesterolemia
Patients with diabetes ages 40 to 75 who do not have a history of clinical atherosclerotic cardiovascular disease and have an LDL cholesterol level of 70 to 189 mg/dL
Those with a 10-year cardiovascular risk — assessed using the new equation — of 7.5% or higher and an LDL cholesterol level of 70 to 189 mg/dL but no history of cardiovascular disease
It's the last category I want to focus on, since it has the potential to greatly increase medication use among those without cardiovascular disease.  Some say by more than 50%.
Previously, we would consider statin use in those calculated to have a 10-year cardiovascular risk that was significantly higher — about 20%.  Lowering that percentage obviously increases the number of candidates for a statin.
(As an aside, the new calculator is also cumbersome to use.  In the age of mobile devices, it would have been nice for the ACC/AHA to release a mobile version.  Who has time to download and use an Excel spreadsheet during a patient visit?)
Already, there is concern about this expanding pool of patients.  Consider what cardiologist Eric Topol says:
For people with no history of heart disease, but who are trying to prevent heart disease, there is already a tremendous amount of overuse of statins in my view in this country … So my concern is that the new guidelines will lead to potentially even more promiscuous use of these statins than already exists.
Also, emphasis on statins will be at the expense of lifestyle changes, such as diet and exercise. The dwindling office visit time given to primary care doctors practically guarantees that.
Here's my bottom line.
In those with diabetes, cardiovascular disease, or an LDL of 190 and above, strongly advise starting a statin.
In others without disease, have them take the risk calculator, then discuss the risks and benefits of statin therapy.
Remember, the ultimate decision on whether to start a statin lies with patients.
Cardiologist Harlan Krumholz has a good take in the New York Times, where he recommends 3 questions all patients should ask their doctors.
But in the end, he also recommends a shared decision:
I believe that only you can determine what constitutes a high enough risk that it is worth it to you to be treated with drugs. Such a decision depends on how you feel about your risk of heart disease and stroke and how you feel about taking drugs — and their risks and benefits.
Kevin Pho is an internal medicine physician and co-author of Establishing, Managing, and Protecting Your Online Reputation: A Social Media Guide for Physicians and Medical Practices. He is on the editorial board of contributors, USA Today, and is founder and editor, KevinMD.com, also on Facebook, Twitter, Google+, and LinkedIn.