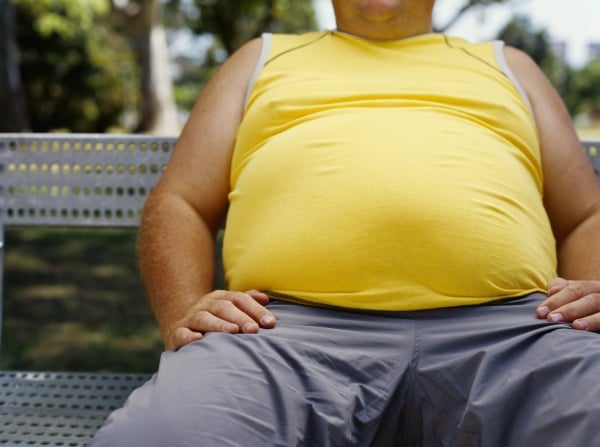 The American Medical Association (AMA) has voted to formally recognize obesity as a disease. In the shadow of this recognition is the untimely and tragic passing of a great actor, James Gandolfini, who, known for throwing his weight and clout around onscreen as Tony Soprano, is suspected to have died from a heart attack at the early age of 51.
What is the implication of the AMA's vote?
Those in favor of the ruling argue that in calling obesity a disease, it forces physicians, be it subconsciously or outright, to more readily address the issue with patients, and to be more proactive in tackling the problem. Perhaps it will enable us to avoid skirting around the issue as to not offend or place blame, but instead to have an open and honest discussion with patients about how this disease is so well-intertwined with others, namely heart disease, the number one killer of U.S. adults in this country.
And the kids, the kids! As cheesy as it may sound when the late Whitney Houston so beautifully belted out "I believe the children are our future," she hit the nail on the head. They are the silent sufferers of this disease. By labeling obesity a disease, perhaps campaigns like "Let's Move," with FLOTUS leading the way, won't be viewed by some skeptics as just a project to keep herself busy, but as a necessity, given the startling statistic that 1 out of every 3 American children are overweight or obese. In support of this declaration of obesity as a disease is that insurance companies will be compelled to reimburse for obesity counseling, and the medical and surgical treatments of obesity, without all the red tape.
With all the supporters, however, there is of course opposition to the ruling; many warn that labeling obesity as a disease supports the medicalization of a majority of Americans' everyday lives and behaviors.  They say that the vote serves to scrutinize people's every decision about what they choose to put in their mouth or how much time they choose to spend on the couch instead of jazzercising, prancercising, or however creative method used to stay fit.
Those who have not struggled with obesity firsthand see it as a choice, and not a disease, plain and simple. Some argue that it allows overweight or obese patients to justify particular unhealthy lifestyle or dietary practices if obesity is now recognized as a disease. Some pooh-pooh the ruling as a matter of semantics that in the larger picture, changes little for the better in the struggle against the obesity epidemic. And some even propose that this will lead to the domino effect of having cheeseburgers, fries, and large sodas laden with labels warning that these foodstuffs are hazardous to your health, akin to those labels on cigarette cartons.
Data in plain sight on the Center for Disease Control's website reports that 68.9% of Americans were overweight or obese in 2010. That is a deafening and dangerous number. Many argue that they are sick and tired of hearing about the obesity epidemic. Soon enough, however, we all just may be sick from the obesity epidemic. Though obesity does discriminate, with our nation's ethnic minorities disproportionately suffering from obesity in higher proportions, the disease plagues all of us, whether we are obese or not. Healthcare expenditures, sick leave for comorbidities associated with being overweight or obese, and the like are ongoing issues that will not rectify themselves.
If a beloved, talented, and obese actor like James Gandolfini brings the terrible and beyond unfortunate consequences that accompany obesity to the forefront of people's minds, we must recognize that now is the time to use all of our available resources to help combat this disease. And if the AMA's voting in support of officially classifying obesity as a disease with the hope that such a ruling will propel the fight against obesity forward and work as a positive agent of change in doing so, so be it.
Sophie M. Balzora is a gastroenterologist and can be reached on Twitter @SophieBalzoraMD.