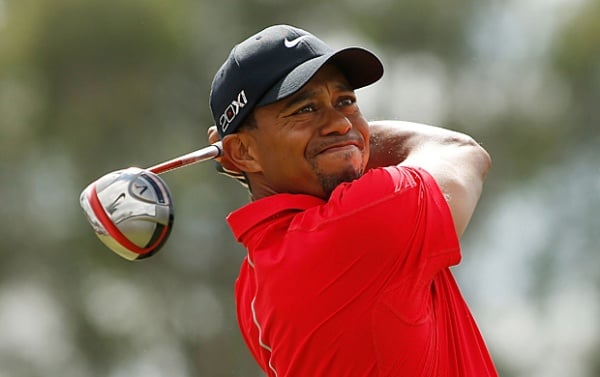 What can Tiger Woods teach us about pre-med competition and the medical school gunner mentality? A lot.
I was recently watching Tiger's latest win, his 76th win on the PGA. Tiger was dominating the competition, not unlike your classmate in your organic chemistry or biochemistry class that just crushes every test and sets the curve for everybody else.
What was different about this tournament though was the fact that the commentators repeatedly were talking about the help that Tiger received. Not from his coach, but from his competition.  From the person that eventually finished 2nd.
Would you, the classmate, the "competition," ever go up to the student who crushes every test and offer advice on how they could study just a little bit better? How they might be able to remember just a little bit more? Would you help that person?
In today's pre-med world, the answer would overwhelmingly be no. With how much competition there is for each medical school, with over 50% of applicants being rejected, every advantage that you can gain, seems to be in your best interest. I'm here to tell you it's not.
Let's bring this back to Tiger Woods and the runner up, Steven Stricker. What did Stricker do with Tiger. He helped him. Yes, Stricker lost to Tiger Woods on Sunday, less than a week after giving Tiger some tips on putting. Why in the world would Stricker do that?
He should have been a gunner, right?
What if he acted like a gunner and hoarded all of the resources of the practice putting greens? What if he purposely lead Tiger astray with poor techniques. He might have won the tournament. With a win, he would have earned more money and more sponsorships. He would have earned more of everything.
Yet when asked about it, Stricker said that the advice that he gave Tiger is the culture on the PGA Tour. It's the norm. When he was younger, the older players helped him, and he in turn, is now paying it forward.
Why can't we have this same mentality with the pre-med culture? We can. It takes people like yourself to make the decision that your classmate is not your enemy, she is your ally. Together, you make up a stronger unit than individual people. Study together and learn more, in a shorter period of time. Help those who are weak, and they will do the same with you.
There are plenty of seats in medical school for students who truly deserve them. A large percentage of people applying to medical school probably should not have applied and instead, taken a year to strengthen their application.
Don't worry about the competition, because the only real competition is what is inside of you. Do your best, help your fellow classmates through the marathon and you will all with cross the finish line together.
Ryan Gray is publisher, Medical School HQ.