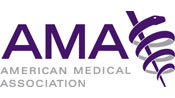 A guest column by the American Medical Association, exclusive to KevinMD.com.
Information is a source of learning. But unless it is organized, processed and available to the right people in a format for decision making, it is a burden, not a benefit. 
-Former ServiceMaster CEO C. William Pollard
The new Physician Payment Sunshine Act (Sunshine Act) was created by Congress to ensure transparency in physicians' interactions with the pharmaceutical, biologic and medical device industries as well as group purchasing organizations. Physicians elected to our House of Delegates have developed strong ethical standards and made clear that physicians' relationships with these industries should be transparent and focused on benefits to patients.
Many interactions between physicians and the pharmaceutical, biologic and medical device industries occur to advance clinical research that is essential to discovering treatments and improving patient care. The Sunshine Act is not meant to stifle these important interactions. The AMA has provided input to the Centers for Medicare and Medicaid Services (CMS) on how to present a meaningful picture of physician-industry interactions and give physicians an easy way to correct any inaccuracies. Our efforts were aimed at ensuring the benefits of transparency and avoiding the burden of incorrect information.
Research shows that physicians are not yet aware of many of the changes coming from the Sunshine Act. Here is what you need to know right now: Beginning in August, pharmaceutical and medical device companies must begin tracking information on their interactions with physicians, which they will report to CMS from that point forward. CMS is creating a public database on its website that will display the information reported by the pharmaceutical, biologic and medical device companies. This database will go live in September of 2014.
CMS incorporated a number of our comments in the final rule governing the Sunshine Act. We are pleased that they will not require the reporting of pharmaceutical industry funding to CME providers as long as the CME complies with existing requirements for certification and accreditation. There are other exclusions as well, including product samples and in-kind donations for charity care.
Accuracy is just as important as transparency, so we are also pleased that physicians will have a minimum of 45 days to challenge any information before it is public and can dispute inaccurate reports and seek corrections during a two-year period. Physicians can, and absolutely should, review information submitted about them before it becomes public so they can correct any inaccuracies. This can be done by asking manufacturers and their representatives to provide the information they intend to report, or by registering with CMS (beginning January 1, 2014) to receive a consolidated report on your activities each June for the prior reporting year.
Now is the time to get up to speed on this major change, and the AMA is offering resources to help. An easy way to get started is by registering for a webinar I am hosting on April 24. I will provide information on what is happening and when, and what you need to do to be ready. Because this information is critical for all physicians to have, the AMA is providing this webinar free of charge. I hope you will tune in and encourage your colleagues to do so as well.
We are also developing tools to aid physicians in talking with their patients about the transactions included in the new Sunshine Act database. These and other resources – including answers to frequently asked questions, important dates to remember and information on how to challenge incorrect reports – are available. We will continue to update this page and offer the latest information and tools to help you prepare for the changes coming from the Sunshine Act.
Jeremy Lazarus is president, American Medical Association.