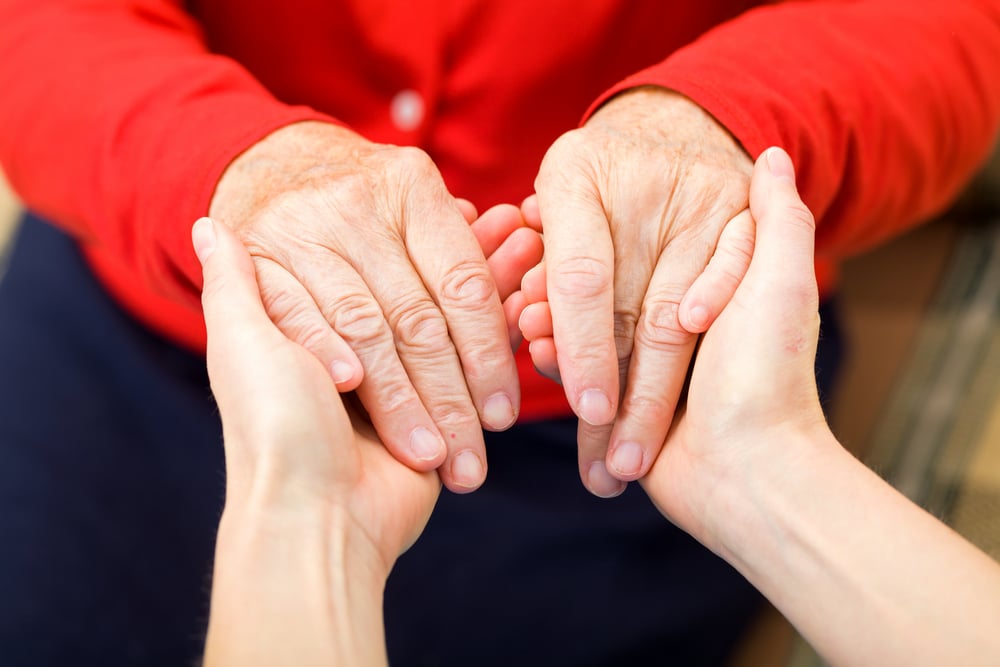 When you are sorrowful look again in your heart, and you shall see that in truth you are weeping for that which has been your delight. 
-Kahlil Gibran
Dear Debbie,
You cared for my mom briefly in the ICU.  You might not remember me, but I remember you. My mother, a healthy 54-year-old woman came down with the flu on Christmas. Within a week, she had died in the ICU after a quick trip from the flu, to pneumonia, to sepsis. A path I now know is more common than the average person thinks.
My mother coded around 9 a.m. on the day of her death, but was revived. Shortly before this happened, I had placed two small drawings my children had made next to her pillow. When I returned to the room after she had been revived, you said "I moved the drawings, they are there" and pointed to a spot, where if she could open her eyes, she could have seen the little papers, taped up with medical tape. Little stick figures, smiley faces, and hearts.
You didn't know, but my kids meant the world to her. We cleaned her office at work after she passed away and the shrine there was that of an adoring grandmother to two small girls, who look a lot like her own daughter at that age.
That day you hustled around. I commented to you that I knew your secret to staying thin.
You barked orders and had your team running. It was comforting. I felt confident. You had the situation under control. I'm also embarrassed to say that I don't know a real day's work after observing you running for twelve hours straight to keep my mother alive. I watched as you worked tirelessly to keep my mother's vitals in check. By the end of your shift, you had to call in reserves to help with injections to keep my mom stable, your hands and arms tired after repeating this step over and over throughout the day. I wondered, what is it like to leave work, after putting in so much effort, knowing it wouldn't likely change the outcome?
In retrospect, you reminded me of my mom. She was an accountant. A very organized accountant. Particular, detailed, and careful.
When I finally worked up the courage to ask, you predicted the amount of time my mother had left on earth with extreme accuracy. "Four hours; but probably, more like two."
She passed away two hours later at around 8pm on New Year's Eve. My dad and I were there. Her chest moving up and down as the ventilator continued to work, but her heart had stopped.
I turned to my mom a lot in life to get "the final word." She was right a whole lot more often than she was wrong.
I imagine she had a bittersweet New Year's Eve celebration that evening.
As I reflect, and come to terms with what happened to my mom, these things, the act of saving the drawings amongst the chaos of my mom coding, your absolute commitment to helping my mother, even though you knew her death was inevitable, your honesty (and ability to tell us this terribly shitty news), really left a mark on me. These were not out of the ordinary things for you. I'm sure you do them quite often.  But, they meant something to me.
I guess my message is … please keep doing these things. In one of the darkest days of my life, you cared for my mom, but your care extended to me.
Thank you, Debbie, for your compassion and commitment, and to the entire ICU team at St. Margaret Hospital in Dyer, Indiana, thank you for the care you provided my mother.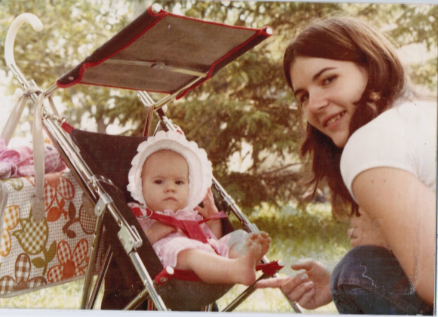 Kristi Bruno works in social media for a medical specialty society.  She can be reached on Twitter @kristibruno.
Image credit: Shutterstock.com