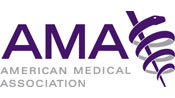 A guest column by the American Medical Association, exclusive to KevinMD.com.
As American health care continues to transform, physicians in every state and specialty are attempting to comply with new rules, expectations and costs, and must evolve to meet new health care demands. The American Medical Association (AMA) is committed to helping physicians not only navigate the changing environment, but thrive in it. This is a key part of our strategic plan focused on promoting sustainable physician practices in this transformative era of delivery and payment reform.
I understand the challenge of navigating the evolving health care environment firsthand. As a physician in private practice, I know I won't be successful without learning more about where health care is going and what my options will be. To help physicians make the decisions that are best for them, the AMA has initiated programs to investigate the changes ahead, understand their potential effects and offer information on what we find.
Changes in federal health policy have allowed for the development of a range of new pilot programs, including accountable care organizations, medical homes and bundled payments. The AMA has been working to ensure that Medicare ACOs are physician-led and we offer physicians resources to help them form an ACO, including a "how to" manual.
The AMA has begun a collaboration with the RAND Corp. to conduct in-depth studies at about 30 diverse physician practices in six states. These studies will probe physicians as to what works, what does not work, how they meet various challenges and what kinds of practices and physicians are successful in which kinds of models or systems and why. Quantitative research and analysis of a broad base of physician practices will add to this research.
From these findings, we will create case studies, tools and other resources designed to help physicians determine which models will provide both professional satisfaction and practice sustainability. Once successful models have been identified, the AMA will promote these models in the public and private sector. We'll advocate to remove regulatory barriers, change how hospitals define success and level the playing field with health insurers.
We have also launched the Physician Innovators Committee, an advisory group of physicians from various specialties and practice settings with hands-on experience in the development and management of innovative delivery and payment models. These physicians are volunteering their time to share their experiences and expertise with their colleagues through the development of AMA resources. The group has developed two white papers and has launched a series of webinars. The next webinar, "Delivery Reform Implemented: Payment Models that Reward Your Practice," is scheduled for April 2.
The Affordable Care Act has created the need for clinical integration and care coordination – changes that should be led by physicians. In response to the changing dynamics, the AMA's House of Delegates approved a new Integrated Physician Practice Section (IPPS) to advance the interests of multi-specialty, physician-led, integrated health care delivery systems. The IPPS will provide a learning environment in which physicians working in integrated practices can network, learn from each other and share their experiences with physician leaders moving toward integration. The IPPS will hold its inaugural meeting this coming June at the AMA House of Delegates Annual Meeting in Chicago.
We've also seen more physicians enter into employment and other contractual relationships with hospitals, group practices and health systems – particularly recent medical graduates. This past November, the AMA adopted new guiding principles for physician employment to address the unique challenges to professionalism and the practice of medicine arising from this employment trend.
One size doesn't fit all, and we're working to ensure that physicians of all types are able to access the information and tools they need to best adapt to the evolving health care environment. Together, as part of our strategic focus, we are committed to ensuring practice sustainability and professional satisfaction for physicians that will result in better health outcomes for patients.
Jeremy Lazarus is President, American Medical Association.