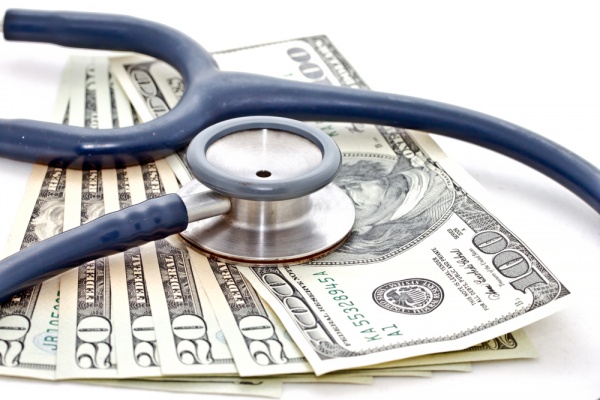 Consumerism in health care is coming to mean patients must shop around for the best price — for a doctor's visit, Cipro, health insurance and maybe even your next operation. The marketplace gurus are telling us we can buy health care like TV sets and search for the lowest price tag.
But can you really choose a place for surgery based on the best price? And more importantly, should you? Considering that more states will have large data bases with health insurance claim data and prices, which in the future may guide people to the cheapest medical services, these are not rhetorical questions.
To help find answers, I explored the website of the Surgery Center of Oklahoma, a free-standing multispecialty facility in Oklahoma City owned and operated by what the website says are "approximately 40 of the top surgeons and anesthesiologists in central Oklahoma."
The Center offers pricing packages that cover fees for the surgeon, anesthesiologist, and use of the facility "all included in one low price." The website promises "no hidden costs, charges or surprises" adding this is no "bait-and-switch ploy."
The Center's marketing is aimed at people who will have to pay large out-of-pocket expenses because they are uninsured, have insurance with sky-high deductibles, or may be considering going out of the country for cheaper care. I can understand the need to shop for cheaper surgery if you have insurance with a $10,000 deductible.
If people who shop for health coverage in the new state insurance exchanges beginning this fall choose policies with high deductibles to keep their premiums affordable — and I believe many will — the idea of a low-cost hernia operation could be appealing. But while we might have a hankering for the latest flat screen HDTV, do we decide on our own that we want a hernia? What about your primary care doctor or the specialist to whom he or she sent you who may have recommended the surgery in the first place?
Are you going to say, "Hey, doc, I can't afford the hospital you use, I'm going somewhere else?" What does that do for trust—that intangible thing that's so important for healing? To me, the health care marketplace advocates have hardly considered that relationships and confidence might be as important as price.
Jumping into this non-traditional way of getting care also demands some consumer smarts gained by talking to others who have used the services of centers like the one in Oklahoma and reading the fine print.
For starters, there are a lot of costs not included. Diagnostic tests needed before surgery, consultations to determine risk management, physical therapy and rehabilitation, for example. Neither are overnight stays and costs arising from complications from the procedures covered. Hardware and implants aren't covered either. You'll need to know what these cost in deciding whether a surgery center is really offering you a good deal. To be absolutely sure, you'll need the prices for the same services from the hospital your first doctor may have recommended. Getting them may not be so easy.
Then there's the method of payment to consider. The Oklahoma Center tells prospective patients that its prices are not negotiable and are available only to those who pay the entire amount in advance. That could be hard for some families; some procedures carry a hefty price tag like the $6,495 for a type of bladder repair. Do you have that kind of cash on hand?
Sometimes though, even the most scrooge-like hospitals will let people make installment payments. But the Oklahoma facility accepts no credit cards and no personal checks. Cash or cashier's checks are preferred in an attempt to "keep our prices as low as possible."
With restrictions like these, are these kinds of facilities only for patients who have cash on the barrelhead to pay? Is that what the marketplace gurus have in mind?
Trudy Lieberman is a journalist and an adjunct associate professor of public health at Hunter College in New York City. She blogs regularly on the Prepared Patient Forum.
Image credit: Shutterstock.com