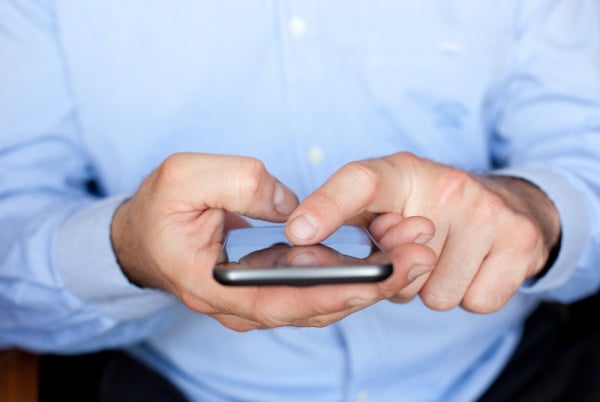 I have long been a proponent of proven technology in the digital health space.  Probably the most obvious reason is to dispel the generalized notion that these technologies are flimsy.  The HHS Text4HealthTask Force has endorsed clinical studies in its recommendations. There certainly have been studies performed. One interesting one, the final report of The National Mobile Health Worker Project of the Department of Health of the UK documents improved efficiencies in the healthcare system.
Another study by the Geisinger Health System demonstrated in a randomized trial of 875 post-discharge patients, that readmission rates were decreased 44% with remote patient monitoring.  However, there are others which have other findings. One example is a study evaluating the effectiveness of bed alarms of 27,672 patients in 16 nursing units of an urban hospital.  The study showed no significant effect of bed alarms on the incidence of fall-related events or physical restraint use.
In addition, a systematic review and meta analysis of all mobile health technology studies evaluating healthcare delivery processes revealed, "…Trials using mobile technology-based photos reported reductions in correct diagnoses when compared to the gold standard. SMS appointment reminders have modest benefits and may be appropriate for implementation. High quality trials measuring clinical outcomes are needed …"
I would like to give my own reasons why efficacy studies are needed.
1. It's about health, not technology.  Digital health technologies are being discussed because there are operational, economic, and clinical problems to be solved. The former two affect the latter. If a technology isn't ultimately going to benefit the patient with a better outcome at a reasonable (and most cases cheaper) cost, it will not be paid for.  This has been the dictum of Medicare in the recent past, and is certainly logical from the standpoint of an outcomes-based reimbursement perspective which will be the new norm. Tech companies need to have the patient (and more specifically) a problem to solve as the reason for development. Nothing else will succeed.  The only way to demonstrate problem solving is with studies.
2. Even these technologies need to demonstrate an ROI. The importance of clinical efficacy trials from a business perspective is to be able to make a claim (I predict the FTC will be cracking down more in the sector in the future) and for competitive market positioning. This ultimately boils down to being able to estimate or calculate an ROI.
3. The need to spur investing in the sector. Investment in digital health technologies, specifically mobile health technologies has been in the consumer realm.  This is because of the younger more tech-savvy users of wellness-focused technology and the lack of required review by regulators. However, the real need for devices like remote patient monitoring to impact chronic disease states utilizing most of healthcare resources requires investing which is lacking.  The biggest potential cost-savings (and likely lucrative) technologies require the most investing. But investors are shy because of the lack of efficacy studies. Can one blame them?
4. Instill confidence in all users. Users of these technologies will be healthcare providers at all levels, IT personnel, patients, payers, Pharma and medical device companies, in essence, all stakeholders in healthcare. Credibility of these technologies needs to be established by the way in which they are used to: efficacy trials.  This is not to say that trials need to be all randomized control traditional trials. Crowdsourced and smaller studies can work.  They just need to be designed properly and hopefully be comparative, not like traditional pharmaceutical and device trials. In addition, the data must be open and not proprietary. This sector needs to be open sourced in all respects.
5. Studies need to be done to establish competitive market shares. These technologies lend themselves to comparative outcomes research because the data is so readily available and there will be so many 'me too' products out there.  Hospitals and other providers will be scrambling for these products to meet mandates and to decrease cost. Having a few minutes with a C-suite crew will be much easier if the 'show me the money' data is right there. Let the studies speak for themselves, instead of the whole industry getting written off as flimsy and unproven.
David Lee Scher is a former cardiologist and a consultant at DLS Healthcare Consulting, LLC.  He blogs at his self-titled site, David Lee Scher, MD.
Image credit: Shutterstock.com