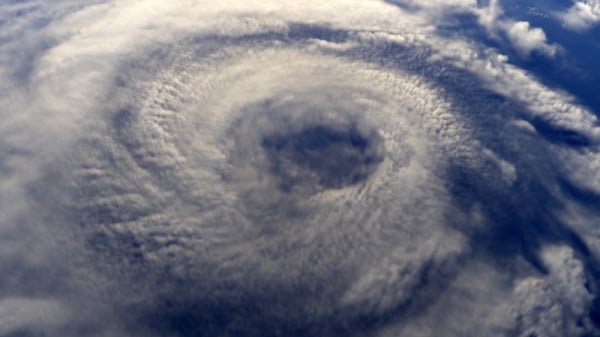 Of all the complex, costly, and downright intimidating issues in U.S. healthcare today, Super Storm Sandy tops my list as the scariest.
Even though hospitals from the Carolinas to Maine deployed their emergency plans and had extra providers on site to deal with the expected influx of patients, those in the hardest hit areas couldn't withstand such a powerful storm surge.
Like many of my colleagues, I was stunned to read accounts from and about New York City's hospitals:
Bellevue, the historic public hospital, was forced to evacuate approximately 700 patients when all but one of the devastated building's generators failed.
The City ordered Manhattan Veterans Affairs Hospital and New York Downtown Hospital to evacuate their low-lying locations even before the storm hit.
When its backup power system failed, NYU's Langone Medical Center evacuated all 215 of its patients to nearby Mount Sinai Medical Center and Sloan Kettering Cancer Center.
Flooding forced Staten Island University Hospital to evacuate its data center, leaving the hospital without access to electronic patient data.
More than 2 weeks after the storm, a visiting professor from NYU's School of Medicine reported that hospitals in lower Manhattan were still without power – and empty of patients, a condition that is likely to last into the new year.
It was hard enough to imagine these scenarios, but I was truly shocked to learn that the international humanitarian aid group, Médecins Sans Frontieres (MSF)/Doctors Without Borders had set up a makeshift clinic in the Rockaways.
MSF sets up emergency clinics in war-torn, poverty-stricken countries that lack sufficiently trained healthcare personnel and medical supplies. They dispatch doctors to Third World countries like Rwanda, Chechnya, Haiti, and Republic of Congo, not the U.S. – at least not until now.
With thousands of doctors and healthcare providers based at some of the country's best medical schools and hospitals in and around New York City, why was it necessary for MSF to step in?
With little effort, I found the answer — and it didn't make me feel much better.
For readers unfamiliar with the New York City landscape, the Rockaways is a densely populated peninsula that acts as a barrier to the Atlantic Ocean in a relatively remote area of the borough of Queens.
Although city, state, and federal agencies had implemented emergency plans and were operating at full capacity, the damaged area is so extensive that relief was painfully slow arriving in many areas like the Rockaways.
Like everyone else, the City's healthcare professionals were severely impacted by the storm – homes, offices, and pharmacies were flooded, roads were rendered inaccessible, and power outages and gasoline rationing made even local travel difficult.
Reports of dire medical need were relayed from the early responding volunteer group "Occupy Sandy" to MSF's leaders.
When MSF realized that Far Rockaway's largely poor, elderly, and chronically ill population was cut off from primary care as well as running water, heat, and electricity, the organization declared the Rockaways a "global disaster zone" and, for the first time in its 40-year history, set up an emergency clinic in the U.S.
This now makes complete sense to me – MSF is probably the most capable organization in the world when it comes to establishing a continuum of treatment amid the chaos of an early response to disaster – and, indeed, some of their medical and mental health doctors were from the New York City area.
For public health, the most threatening situation in the Rockaways was the more than 800 seniors living in a housing complex without running water, electricity, or access to medications for over a week.
As physicians, we know that week-long lapses in treatment and/or medications for chronic diseases can have debilitating – even fatal – consequences; and, once established, the emergency clinic made sure that chronically ill patients could receive vital medications like rescue drugs for asthma and insulin for diabetes.
From a health policy perspective, Sandy revealed glaring and greatly unsettling deficiencies in our emergency preparedness systems and infrastructure that will continue to have a profound impact on population health.
Sandy will not be the last natural disaster in the U.S., and, for me, the take-away message is crystal clear: New York and other large – especially coastal – cities need to go back to the drawing board and come up with better ways to assure that the healthcare needs of their most vulnerable citizens can be met when large-scale, complex disasters strike.
David B. Nash is Founding Dean of the Jefferson School of Population Health at Thomas Jefferson University and blogs at Nash on Health Policy.
Image credit: Shutterstock.com