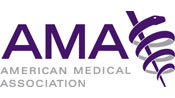 A guest column by the American Medical Association, exclusive to KevinMD.com.
As the new president of the AMA, I'm excited to help lead the nation's largest physician organization during this important time for our health care system. The year is off to a positive start – only two weeks after I was inaugurated at the AMA's Annual Meeting, the Supreme Court declared the individual mandate constitutional and upheld the Affordable Care Act (ACA). The AMA is pleased with this decision, although there is much more work to be done. We have long supported policy that encourages health insurance coverage for all, and this decision will make it possible for millions of Americans to access the health care they need to get healthy and stay healthy.
The AMA's support for the health reform law reflects key priorities set by our House of Delegates, a body of physicians that represents all states and virtually all medical specialty societies. As physicians, we know that the uninsured live sicker and die younger, which is unacceptable in our great nation. The AMA's House of Delegates had policy supporting health care coverage for all and individual responsibility for health insurance before the health care debate started, and these policies have been reaffirmed in recent years. Individual responsibility for health insurance allows patients to take ownership of their health care needs, reduces the number of uninsured in our country and helps make insurance market reforms possible.
While the health law is a big step forward, there are parts of it that still need work. The Independent Payment Advisory Board (IPAB) is a provision of the ACA that must be eliminated. IPAB would be an independent panel with far too little accountability charged with making important health care payment decisions. If left in place, IPAB could implement harmful, sweeping cuts that would adversely affect access to health care for millions of patients. We have made it clear to Congress that IPAB is an arbitrary system that could pose the same risky cuts as the current flawed Medicare physician payment formula. The AMA remains committed to working with Congress and stakeholders during the implementation phase of the health reform law to resolve remaining issues and ensure the best outcomes for patients and physicians.
There are also other issues in our health care system that predate the law and still need to be addressed. As AMA Immediate Past President Peter Carmel, M.D., noted in his last post, it is important that we eliminate the failed Medicare physician payment formula once and for all. The best solution is a multipronged approach. The first step is to get rid of this failed formula. A transition period should then be put into place allowing physicians to begin testing and transitioning to new payment and delivery innovations that improve patient care while lowering costs. This past week the AMA outlined these concepts during testimony to the Senate Finance Committee. Our top goal should be to move from the current one size fits all Medicare system to proven care delivery models that reward high quality care.
The AMA is focused on other key priorities in the year ahead. We will continue our work to improve patient care and reduce health care costs through comprehensive medical liability reform. We will continue our efforts to address critical health care issues such as mitigating drug shortages. We will also seek to enhance health outcomes across the nation while improving physician satisfaction and practice sustainability. The AMA will be working to advance medical education so physicians will be equipped with the necessary knowledge to successfully navigate the evolving demands of our profession. Our focus continues to be on helping physicians in all practice settings thrive.
This is truly an exciting time, and I look forward to leading the AMA as we work together on these important issues that impact patients and physicians.
Jeremy Lazarus is President, American Medical Association.