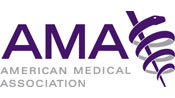 A guest column by the American Medical Association, exclusive to KevinMD.com.
It will come as no surprise to many of you that it can take a very long time to get things accomplished in Washington, D.C. However, a recent policy change from the Department of Health and Human Services (HHS) shows that when physicians join together for a common cause we can make a difference. Since November, the AMA has been working to stop the implementation of ICD-10, a cumbersome new diagnostic code set. Our efforts produced real action – HHS recently announced that there will be a delay in the transition to this new system.
The implementation of ICD-10 was scheduled to occur on October 1, 2013. The transition to ICD-10 would require physicians to adjust to an overwhelming 68,000 codes, significantly higher than the 13,000 currently used in ICD-9. The timing of this transition could not be worse for physicians, who are already investing significant time and resources to successfully meet multiple new Medicare requirements like e-prescribing, the meaningful use of electronic health records and the Physician Quality Reporting System.
Not only is timing an issue with ICD-10, but so is the high cost. The expense of implementing ICD-10 could range from $83,000 for a group of three physicians, to $2.7 million for a large practice of 100 physicians. A change of this magnitude would require a significant financial investment as well as staff training and new software.
Because of these concerns, the AMA's House of Delegates passed policy opposing the implementation of ICD-10 in November 2011. The AMA took this strong message from physicians to the administration, asking the government to stop implementation of ICD-10. We stated our concerns about the timing and cost and told them that a transition of this magnitude would take physicians' time and resources away from treating patients.
We invited Marilyn Tavenner, acting director of HHS' Centers for Medicare and Medicaid Services (CMS), to speak before 500 physicians and medical students gathered in Washington a couple of weeks ago for the AMA's National Advocacy Conference (NAC). She announced that she had heard our concerns and would re-examine the pace of ICD-10 implementation. Just as important, the administration also communicated that they would work with physicians to find a way to alleviate unnecessary administrative burdens and provide an environment that is conducive for quality patient care.
The administration's swift reaction to the AMA's concerns regarding ICD-10 is a powerful example of what can happen when we join together and make our voices heard in Washington. The AMA will keep up this momentum so that the administration understands the burden on physicians not only caused by the implementation of ICD-10, but other CMS programs as well.
There are still many issues, like the broken Medicare physician payment formula, that need attention. Congress again delayed the Medicare physician payment formula by putting another short-term patch in place, but missed another opportunity to permanently eliminate this formula. We are pleased to see members of Congress from both sides of the aisle are working together to address this issue, but swift action is needed now to stop the 32 percent cut scheduled for January 1. Join us in communicating on these and other important federal issues by becoming a member of the Physicians Grassroots Network.
Peter W. Carmel is President of the American Medical Association.
Submit a guest post and be heard on social media's leading physician voice.