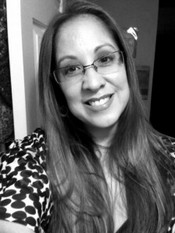 For the past month, the case of Amanda Trujillo has resonated deeply among nurses, triggering an avalanche of postings on Facebook, Twitter and in the nursing blogosphere. Trujillo is the Arizona nurse who was fired in April 2011 after providing education and making a hospice care consult request for an end-stage liver disease patient. This patient was slotted for pre-transplant evaluation and had poor understanding of the disease process and treatment options. Trujillo filled in the gaps for this patient. Trujillo then requested, at the patient's own wish, a hospice team consult, documented her actions appropriately, and left a note (it was night shift) for the primary physician.
These actions — the education and the hospice team consult — drew the wrath of both the primary physician, who demanded her dismissal and her license, and also her nursing director, who told Trujillo she had "messed up all the doctors' hard work and planning for the surgery." The patient-requested hospice care consult was cancelled. Trujillo's employer subsequently fired her, and reported her to the Arizona State Board of Nursing for exceeding nursing scope of practice, though in fact, nurses previously had ordered a hospice care consult without consequence. In short, many nurses believe Trujillo was fired for educating and advocating for her patient.
These are the bare bones of the story. Further details can be found on WhiteCoat's Call Room and on Nurse Up for Amanda Trujillo. The debate among nurses — sometimes heated — has common themes around the limits of nursing practice, the meaning of nursing advocacy, and how nurses in trouble are left high and dry by the professional organizations that purport to represent them. Well and good. But why should physicians care?
Before I answer that question, let me tell you about my own practice as a nurse in a busy Toronto emergency department. I work shoulder-to-shoulder with some of the best physicians I have ever known. Our goal is give excellent care and treatment to every patient we see. In order to do this job well and effectively, I need some tools — like the freedom to educate and advocate for my patients — and recognition that my judgement and accountabilities as a nurse are quite separate, if related, to those of physicians.
More importantly, I need the confidence to know I can engage in collaborative practice — and this in not just a one-way street, by the way —with my physician emergency department colleagues. This is not a theoretical proposition, incidentally. If I tell an ED physician, for example, that a patient's needs are largely social, and I have arranged for social work, and if she discounts or minimizes my concerns, and cancels the referral, then the patient suffers in the end. If I tell her that in my nursing judgement, the patient is crashing, and she ignores me, the patient dies. Being an effective patient advocate and practicing collaboratively with physicians (and patients too, I might add) is good patient care. Yet doing my job well is precisely the same sort of advocacy which got Amanda Trujillo fired and reported to the Arizona State Board of Nursing.
Physicians should be concerned about Amanda Trujillo for this reason: ultimately her case is about providing good patient care.  There are, of course, obvious serious issues about patient autonomy and the ability of hospitals and physicians to override patient decisions about their own care. Many physicians might sympathize with Trujillo's arbitrary firing, or see in her case a reflection of their own professional concerns about the role of large health corporations in their day-to-day practice.
But for me, as a nurse, the issue boils down to whether the health care industry can tolerate highly educated, vocal, critically-thinking, engaged nurse-collaborators who, in the interest of their patients, will constructively work with — and challenge, if necessary — physicians and established treatment plans. Or does the industry just want robots with limited analytical skills who blindly and unthinkingly collect vital signs and carry out physician orders? More importantly, which model presents the best opportunity for excellent patient care?
For me and most nurses, the answer is obvious. What about physicians?
"J. Doe"  is a nurse who blogs at Those Emergency Blues and is on Twitter @TorontoEmerg.
Submit a guest post and be heard on social media's leading physician voice.