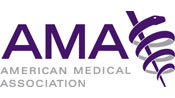 A guest column by the American Medical Association, exclusive to KevinMD.com.
This week, I'm joining hundreds of physicians and medical students in Washington, DC during the American Medical Association's National Advocacy Conference to talk to our federal lawmakers about an end to what has become an annual chore of stopping drastic scheduled Medicare physician payment cuts to preserve access to health care for seniors and military families. This year, a 27 percent cut is scheduled to hit physicians who treat Medicare and TRICARE patients on March 1. Congress must come together to end this yearly routine once and for all by permanently repealing the broken Medicare physician payment formula.
Over the last decade, there have been 13 scheduled cuts and 13 expensive, short-term patches passed by Congress. These patches stave off that year's looming cut but do nothing to address the root of the problem. Each patch has increased both the severity of scheduled cuts to physicians who care for seniors and military families and the long-term cost to taxpayers.
The cost to taxpayers for permanent repeal of the broken Medicare physician payment formula has grown dramatically over the years due to this annual budgeting charade. As recently as 2005 the cost of permanent repeal would have been $48 billion. Today it is estimated to be more than $300 billion. If Congress continues to implement the same temporary patches as they have in the past, the cost will double again to $600 billion in only five years. Most importantly: it will never cost less to permanently fix this problem than it does right now.
It's hard to imagine a majority of people agreeing on anything these days – especially in Washington. But after talking to Congress about this issue for a decade, we've found that preserving access to health care for seniors and military families is something we can all support, and members of Congress from both sides of the aisle agree that this formula is broken. It's not difficult to understand why. We have already seen signs that inadequate Medicare rates and the ongoing threat of future cuts are beginning to cause health care access problems for seniors and military families across the nation, and a drastic cut would only exacerbate this problem.
Although Congress has agreed that the formula is broken, we've heard year after year that the formula could not be eliminated because of its large price tag, which grows with each short-term patch. But unlike other years, this time we have an opportunity to end this formula for good without adding to the deficit.
There is a unique and fiscally responsible opportunity right now to use projected spending for the wars in Afghanistan and Iraq to eliminate the flawed formula and protect access to care for military families and seniors. As these wars wind down, projected spending that won't be used becomes available to pay for eliminating the fatally flawed Medicare physician payment formula to ensure access to care for seniors and military — without adding to the nation's deficit.  This solution would help servicemen and women, military families and seniors maintain access to health care and is simply the right thing to do.
Last month, the AMA and 108 state and specialty societies sent a letter asking Congress to use this funding to help pay for ensuring access to health care for military and seniors. Through the AMA's Patients' Action Network, concerned Americans have sent more than 500,000 emails and phone calls to tell Congress to stop spending taxpayer dollars to preserve a formula everyone agrees is broken. The AMA will use this momentum next week at the AMA's National Advocacy Conference to continue to advocate for a permanent fix to the broken Medicare physician payment formula.
As March 1 approaches, a majority of Americans understand the gravity of this situation, members of Congress from both sides of the aisle agree that action must be taken and we have found a solution that will not add to the deficit. Congress should take opportunity to act in a fiscally responsible way and repeal this formula for good. Physicians can learn more about this issue and be connected to their Members of Congress through the Physicians' Grassroots Network by visiting the website or calling 800-833-6354.
Peter W. Carmel is President of the American Medical Association.
Submit a guest post and be heard on social media's leading physician voice.