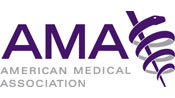 A guest column by the American Medical Association, exclusive to KevinMD.com.
Let me start by wishing you and your families a very happy and healthy new year. This is my first column of 2012 for this blog, and I am excited to talk about a new initiative that is beginning this year. Medicare accountable care organizations (ACOs) have been discussed at length since the passage of the Affordable Care Act. Until recently, we did not know the details of how these ACOs would be formed and if physicians in all practice sizes would have the opportunity to participate. I am very pleased to report that many changes called for by the AMA have been included, and all interested physicians now have a clear path to form an ACO if they wish.
At the beginning of this process there was some cause for concern. Last June, the AMA raised several red flags after reviewing a proposed rule to govern Medicare ACOs from the Centers for Medicare and Medicaid Services (CMS). And my colleague, AMA Immediate Past President Cecil Wilson, M.D., wrote a column on this site about items that needed to be addressed before this rule became final to ensure physician participation in this new model of care.
We took these concerns straight to CMS, providing detailed comments on their proposed rule and recommending changes that were needed. CMS listened, and when the final rule governing Medicare ACOs was released last October it included significant changes as requested by the AMA. These changes give all interested physicians an opportunity to form an ACO and share in the savings that are achieved through the quality, coordinated care they provide to patients.
The AMA has stressed throughout this rule-making process that, if implemented in a way that allows physicians to lead and participate, the Medicare ACO model offers promise to improve care coordination and quality while reducing costs. This benefits patients, physicians, taxpayers and the Medicare system as a whole.
Many improvements were made in the final rule that give physicians much greater flexibility, especially related to available risk and payment structures. We are very pleased that the final rule allows physicians to share in every dollar of cost savings right from the beginning, and includes an option for them to earn shared savings without being at risk of having to repay Medicare if they are not able to generate savings at the required threshold. The AMA asked for this change because it makes it easier for physicians to see a path for their practice to be part of an ACO right away.
Other positive changes include a rolling application process that allows more time for practices to prepare, and removal of the burdensome requirement that 50 percent of primary care physicians in an ACO must be "meaningful users" of electronic health records – an expensive threshold to meet in a short period of time. As the cost of forming an ACO can be high, physician practices will also benefit from the new advanced payment initiative created through the Centers for Medicare and Medicaid Innovation to provide financial assistance for physician-owned organizations.
Once an ACO is formed, the process of reporting back to CMS should not be overly onerous. The AMA told CMS that ACOs should report on a lower number of quality measures than was originally proposed, focusing on those measures most relevant to their patient populations. The final rule reduces the number of measures physicians are required to report on by half, but the AMA would have preferred even greater flexibility.
Starting this month, the new ACO program offers promise to improve care while reducing costs. Not all physicians will be interested in participating this year, but if your practice is considering forming an ACO there are several resources that should be helpful. The first is an extremely informative webinar conducted by AMA President-elect Jeremy Lazarus, M.D. and national expert Harold Miller that you can access for free, even if you are not yet an AMA member.
If you are seriously considering becoming part of a Medicare ACO this year, the first step in applying is submission of a notice of intent (NOI). Submitting the NOI web form allows you to get an ACO identification number, which ACOs must have before they can submit an application to CMS. Applying for an NOI does not require you to submit an ACO application for 2012, but you must apply for an NOI by February 17to be eligible for the July 1 ACO start date this year. Information on the ACO application is available on CMS' web site.
The AMA is here to help you and ensure your practice thrives in the new year. You can continue to stay up to date with information on ACOs and other evolving regulations that affect your practice by subscribing to the AMA Wire newsletter.
Peter W. Carmel is President of the American Medical Association.
Submit a guest post and be heard on social media's leading physician voice.