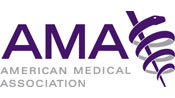 A guest column by the American Medical Association, exclusive to KevinMD.com.
Last month, physicians from all states and specialties came together for the American Medical Association's (AMA) semi-annual policy-making meeting to adopt new policies that will impact the future of medicine. Of the new policies, some of the many noteworthy topics include national drug shortages, health insurance exchanges, private contracting and the implementation of the ICD-10.
Recent increases in the number of national drug shortages threaten patient care and safety and are affecting many medical specialties. Drug classes that experienced more than 10 shortages last year included central nervous system agents; drugs used to inhibit the growth and spread of cancerous cells; anti-infectives; electrolyte solutions; cardiovascular medications; autonomic nervous system drugs; eye, ear, nose and throat preparations; and hormone-based therapies. The existence of a drug shortage may compromise and delay treatments, leading to progression of diseases, adverse outcomes or therapeutic failures.
This complex problem is caused by a variety of factors, and it will require a multi-pronged approach to solve. The most common causes include manufacturing difficulties and regulatory compliance issues, fixed manufacturing capacity for sterile injectable products, corporate decisions leading to product discontinuation or decreased production and shortages in raw materials or active pharmaceutical ingredients.
The AMA adopted new policy that, among other things, supports legislation that would require manufacturers of all drugs and biologics to notify the FDA of any discontinuance, interruption or adjustment in the manufacture of a drug that may result in a shortage. The AMA will also advocate for the FDA and/or Congress to require drug manufacturers to establish a plan for continuity of the supply of vital and life-sustaining medications and vaccines to avoid production shortages whenever possible.
With the implementation of the Affordable Care Act underway, health insurance exchanges have received significant attention as a new way for millions of Americans to obtain health insurance coverage from private insurers. New AMA policy supports using the open marketplace model for exchanges to increase competition and maximize patient choice. The policy also asks the AMA to advocate for the inclusion of actively practicing physicians and patients in health insurance exchange governing structures and for developing systems that allow for real-time patient eligibility information.
In addition to promoting the open marketplace model for health insurance exchanges, the AMA continued to endorse giving Medicare patients greater choice in seeing the physicians they want and need to see. The AMA reaffirmed support for the Medicare Patient Empowerment Act, which would eliminate current restrictions on private contracting with Medicare patients. New policy calls on the AMA to initiate and sustain a well-funded grassroots campaign to secure passage of the bill in Congress. This legislation ensures that if patients choose to see a physician that is not in the Medicare system they can still receive the benefits they have earned.
AMA delegates also recognized that onerous administrative burdens can divert a physician's attention away from patient care. New policy calls on the AMA to work vigorously to stop implementation of ICD-10, a new code set for medical diagnoses. Currently, physicians use 14,000 diagnosis codes under ICD-9, but under ICD-10 the number of codes would grow by about 55,000.
Physicians are already working to integrate electronic health records into their offices, and the implementation of ICD-10 will place significant and costly burdens on the practice of medicine with no direct benefit to patients. At a time when we are working to get the best possible value for our health care dollars, this massive and expensive undertaking will add administrative expense and create unnecessary workflow disruptions.
In the months and years ahead, the AMA will continue to take the lead on issues that are important to physicians and their patients. The new policies that came out of last month's meeting show that while our members may have unique concerns based on their specialty and state, physicians can come together as a community to speak with one voice.
Peter W. Carmel is President of the American Medical Association.
Submit a guest post and be heard on social media's leading physician voice.