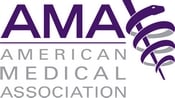 A guest column by the American Medical Association, exclusive to KevinMD.com.
Anyone making a major purchase wants to maximize value by exploring their options. Shopping for the best option drives market competition and promotes innovation and efficiency. Shopping for competitive health insurance options can be difficult when a market is controlled by one or two large commercial insurers. The lack a competitive commercial health insurance market is a problem in four out of five metropolitan areas, according to a new report by the American Medical Association (AMA).
The 2011 edition of Competition in Health Insurance: A Comprehensive Study of U.S. Markets is the most comprehensive analysis of its kind, reporting commercial health insurance market shares and concentration measures for 368 metropolitan areas and 48 states.
The AMA report was designed to help identify markets where mergers between health insurers may cause harm to patients, physicians and employers due to a lack of competition. The study spotlights the anticompetitive market clout that some health insurers have gained through mergers and acquisitions.
The report found that 83 percent of metropolitan areas have "highly concentrated" commercial health insurance markets. In about half of the nation's metropolitan areas, at least one health insurer claimed 50 percent or more of the market. In 24 states, the two largest health insurers have a lock on 70 percent or more of the market.
It appears that insurer consolidation has resulted in health insurer monopoly power, leading to increased premiums instead of enhanced efficiency and lower premiums. The AMA study also points out that a dominant insurer could flex its monopolistic muscle to reduce payments to doctors and undermine the quality of care.
"There have been no observed benefits from consolidation," the study notes, pointing to increased premiums, watered-down benefits and insurers' growing profitability as evidence that highly concentrated markets harm patients and physicians.
The AMA has long put the spotlight on health plan consolidation and called for greater antitrust enforcement. After years of largely unchallenged consolidation in the health insurance industry, proposed insurer mergers in Michigan and Pennsylvania have met with closer scrutiny from state and federal regulators.
Despite some encouraging signs that mergers are being examined more closely, health insurance markets are already highly concentrated. The AMA has urged the DOJ to consider conducting a retrospective study of health insurance mergers to examine the impact of market consolidation on insurance costs.
Now, some good news for physicians who accept Medicare and are interested in forming an Accountable Care Organization: CMS has made significant improvements and participation is now easier for physicians. I will give more details about the changes and what they mean for physicians in the future. The AMA is very pleased that many of our recommendations to improve the ACO program were included so all interested physicians can lead and participate.
We will be hosting a free webinar on November 21 at 7 p.m. eastern to give physicians a wealth of information about ACOs and what to do if your practice is interested in participating in the Medicare ACO program. Register today to join the hour-long webinar, featuring AMA President-elect Jeremy Lazarus, M.D., and national expert Harold Miller.
Peter W. Carmel is President of the American Medical Association.
Submit a guest post and be heard on social media's leading physician voice.