Social connectivity to engage patients has real the potential to impact health through improvements in lifestyle, the main driver of wellness. This is in increasingly shorter supply as we collectively increase pounds, cholesterol, and blood pressure readings.
Many have written compellingly on why social matters for health. The best I've seen are a post by Jay Parkinson (of Hello Health and Fast Company fame) that borrows from Atul Gawande, and a report by Frog Design titled The Future of Healthcare is Social.
By connecting with people who care about you and your well-being — which is easy with mobile technology — you become more engaged. You make incremental improvements to your lifestyle, such as eating better or exercising. You expand the reach and number of your healthcare team members to include some that are less traditional, such as social network buddies and surrogate caregivers.
This is intuitive. It doesn't require technology, but technology certainly makes it easier to scale. Remember when we connected with people in the real world, not just virtually? I've seen social influence in my own life. Moving to Colorado motivated me to get outside more and try new outdoor activities, while moving to Wisconsin has resulted in increased bratwurst intake and festival attendance, not necessarily all bad if done in moderation.
If you're perusing the same websites and Twitter feeds I am, then you're seeing an increasing amount of talk and attention being given to games, all of which now use social components as a way to improve health. I've wanted to dive into this since the JAMA editorial last spring that highlighted the potential promise of such games and the need for further investigation and discussion.
What motivated me to write this post now is an interview I read recently with Facebook's director of platform partnerships, in which he states that gaming is going to lead the way — or essentially drive — the social revolution of "industries and experiences." Mobile users are much more engaged than non-mobile users.
My conclusion is that the future of wellness is social, and the future of social is gaming. By the transitive property, the future of health and wellness is gaming. If that's the case, then I'd certainly like to better understand how social gaming might be able to change the face of health.
One of the games I've read about is Zamzee, cited in the JAMA article (not yet officially launched). It's tailored to tweens (is that still a word, or was it ever?) kids aged 11-14, to reward them for moving around. They get a monitor that tracks movement. The image on the site is a kid dancing, so it apparently doesn't really matter what you are doing as long as the device is moving and the user is exerting themselves physically. The device connects to a computer to load data over USB, circa 2004.
Progress can be tracked online. Virtual currency called Zamz is earned, redeemable at Zamzee's online store. This could easily be adapted to pedometers for adults and rewards for steps, and may have already been done, although I'm less certain of how motivated an adult would be to earn Zamz.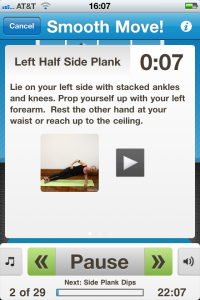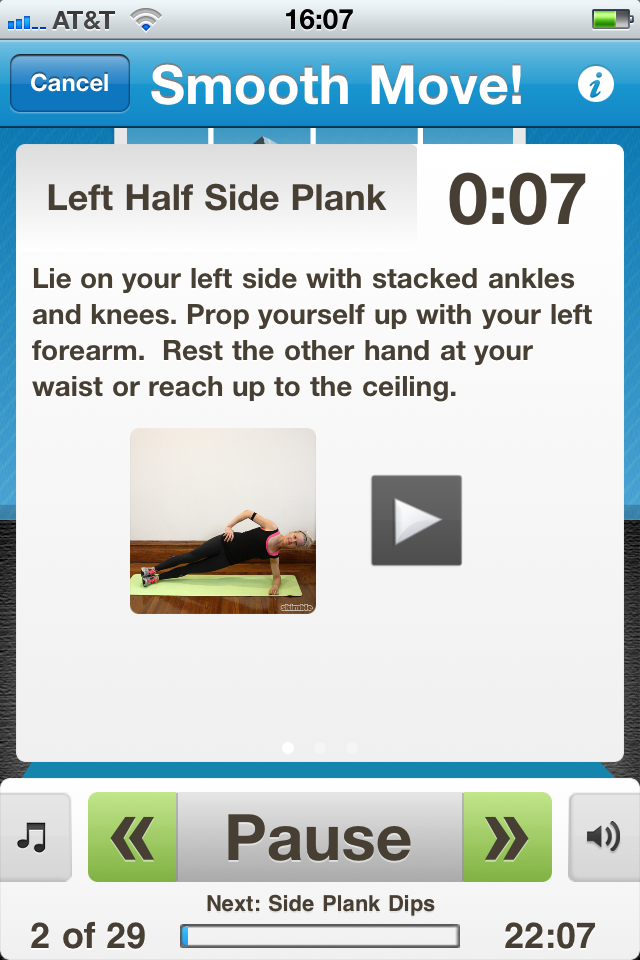 I'm not really even sure Skimble is a game, at least not yet, but I had to include it after it was selected by Rock Health and the DC to VC: HIT Startup Showcase. It's a mobile fitness platform with short workouts that fit into a busy day. Basic workouts are free and premium versions can be purchased.
Skimble has social connections to share via Twitter, Facebook, e-mail, and SMS. It will even add the workout and associated time to your calendar so you can schedule your 23-minute workout in advance. It' has received a lot of good press and is appealing to me as a potential user.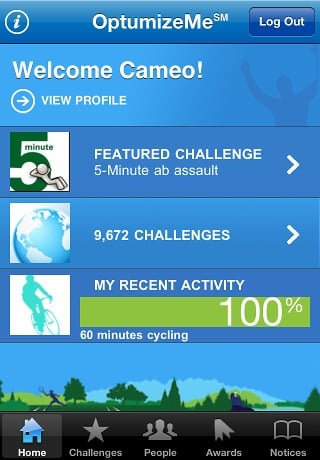 OptumizeMe is similar to Skimble in appeal, though I actually like the Skimble model better because I can just do workouts on my own that don't involve issuing or accepting challenges. With OptumizeMe, individual or team users accept physical challenges. Challenge a friend to run 10 miles or do 10 pushups? I'm not sure how long I'd stay friends with these people, but I'm sure it holds appeal to others. It really leverages the social potential.
Keas is interesting. It has evolved from the original offering of a platform for patients to find — and presumably one day buy — care plans from medical professionals into a social, workplace-based gaming platform to improve employee health. Its results in terms of engagement and adoption are impressive.
I like the employer nature of Keas. It socially connects people who are already under the same umbrella (the company) who might not otherwise interact or care about the health of their co-workers. It does not try to connect people just because they are Facebook friends or happen to use the same app.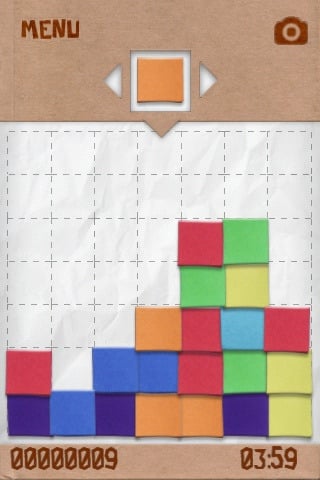 I had to include these last two because they were created by mega-payer Humana. The first, above, is Colorfall. It challenges users to arrange blocks in the spectrum of a rainbow (ROY G BIV as my son knows it.) You can challenge friends over Facebook. The game is meant to stimulate your mind and perhaps thwart or delay the inevitability of dementia. Apparently Humana is struggling for cash since it charges $0.99 for the app.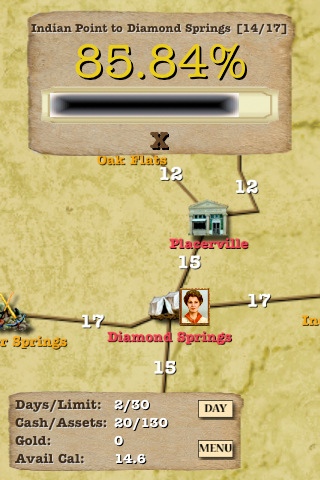 GoldWalker, pictured above, is also a Humana game, but at least it is free. The graphics are a little hokey, but I like the idea. You're a miner on an expedition, and to get from place to place, you move in real life and have it tracked by your phone. Real-life movements translate to moving closer your virtual destination. Pretty neat. Humana also has a fitness tracking app that looks a lot like Nike+, Runkeeper, Map My Run, or any of the other GPS-based fitness tracking apps.
Whether you believe in the power of games or not, the movement and push to explore them is growing, with the leader being Robert Wood Johnson Foundation and its Health Games Research Program. There is even a soon-to-be-launched peer-reviewed journal dedicated to the subject: Games for Health: Research, Development, and Clinical Applications (G4H).
The sweet spot for health gaming will be pediatrics and younger patients. Seniors and captive patients (rehab, some inpatient) are potential targets if you can design the right game and make it easy to use. Whether you can get uptake beyond the captive period is still a question.
Where games fall short are as a pure technology offering, especially with unmotivated chronic disease patients and those heading that way because of lifestyle. Those patients are not going to download an app or keep using it just because a provider, payer, or even an adult child tells them to.
Another level of interaction and connection is needed, such as Keas does in working through employers or providers enrolling patients in social games that have a real, live component. That is the key. Skimble and OptumizeMe are great concepts, but neither will have a big impact on public health because they lack this, at least in their current iterations.
Translating gaming activity to real-world awards is OK. However, game vendors and providers (because providers should play a role) that can find a way to bridge the virtual gap by linking the social gaming experience to real-life social experience will be successful.
Travis Good is a physician involved in health IT startups.  He blogs at HIStalk Mobile.
Submit a guest post and be heard on social media's leading physician voice.