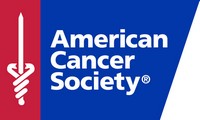 An article released by the Centers for Disease Control and Prevention in their weekly publication Morbidity and Mortality Weekly Report provides an assessment of the progress we have made in the diagnosis and treatment of cancer.
Clearly, since 1971, we have made substantial advances in the cancer treatment.  We have become a larger and older nation.  We have pushed the threshold for the diagnosis of cancer, with breast and prostate cancers as leading examples.
The result is that we have many millions more people alive with cancer today than was ever the case in our history.
But with the progress also comes cautions about what the data means, and where our journey must go if we are to address some of the key issues reflected in these statistics.
Essentially, the authors of the report provide a picture of the number of cancer survivors who had previously been diagnosed with an invasive cancer and were alive at a moment in time on January 1, 2007.
So what did they find from their research?
Researchers had previously reported that in 1971 (which was coincidentally when I started my training in medical oncology) there were 3 million cancer survivors.  By 2001 that number increased to 9.8 million.  Today, the authors of the report indicate that on January 1, 2007 there were 11.7 million people alive in the United States who at some time in their lives had been diagnosed with an invasive cancer.
Quite honestly, this number is not far off of the estimates of the number of survivors that I have used when discussing the issue.  But that doesn't diminish the fact that of the 311,000,000 people currently living in the United States according to the US Census Bureau, one out of every 26 Americans is living with an invasive cancer.  That is a lot of people.
As the authors note, they make no allowance for the status of the patients–whether or not their cancer was advanced or very early at the time of diagnosis, for example–and they don't include patients who did not have invasive cancers or common forms of skin cancer.  If "in situ" breast cancers and melanomas as well as typical (non-melanoma) skin cancers were included, the numbers of cancer survivors would swell by literally millions (there are an estimated 2 million people diagnosed with skin cancer in this country alone, as an example).
As one might expect, common cancers account for the majority of people living with cancer.  Breast, colorectal, and prostate cancer account for 51% of the cancer survivor population.
64.8% of the people alive with cancer have survived 5 or more years in 2007 according to the report and close to 60% of those survivors are 65 or over.  At the other end of the spectrum, 4.5% were young people between the ages of 20 and 39.  1.1 million survivors had lived with a diagnosis of cancer for more than 25 years, according to the report.  Most of these (75.4%) were women, which likely reflects progress in the early diagnosis and treatment of breast and cervical cancer, along with a larger number of women being diagnosed with breast cancer because of screening mammography and increased awareness.
So where does this leave us?
Clearly, we are doing better in improving the outlook for people with cancer.  And, as time goes on, with an increasing and aging population in this country as well as increasing overweight and obesity we are likely headed for an increase in the number of cancer survivors in the United States (although the rates of cancer per 100,000 people may decline).  We also now have many people who are NOT diagnosed with cancers such as colorectal and lung cancer–among others–because of prevention with colonoscopy and decreased tobacco consumption.
But there is a glaring need that the editor of the report pointed out: we need more research and more attention paid to the long term needs of cancer survivors (and, I might add, those who care for them).
We need to understand the long term effects of our treatment.  We need to understand the risk of second cancers and other illnesses.  We need to remember that these folks still need medical care and early detection/preventive services where right now those may be difficult to come by because of insurance problems (which will hopefully be addressed by the recent legislation).  We need to understand the long term psychological and physical effects of cancer diagnosis and treatment, including managing chronic pain and disabilities.
And we also need to remember that we still aren't particularly good at sorting out which cancers are truly evil and which may not harm someone during their lifetime.  Our achievement in moving the threshold lower and lower to find certain cancers brings along with it the fact that we are detecting and increasing number of such indolent cancers.  We need to be able to distinguish which ones require aggressive treatment and which ones don't.
All in all, this report provides a scientific underpinning to understanding the important "big picture" when it comes to our success in diagnosing and treating cancer.  It confirms what many know: that our survivors are growing in number, resuming in many cases normal lives and relationships  with families, friends and colleagues.
It also confirms that many have not been successful in their journey, and we must always keep them in our thoughts–and in our commitments to continue to define the best care possible for those who have heard the fateful words, "You have cancer."
But one fact is inescapable: as our number of cancer survivors continues to increase, we must be there to support them and care for them.  When you realize the number of people who are surviving their cancers in this country, we appreciate that was once an unusual phenomenon–knowing someone alive and living with cancer–is now almost commonplace.  When 1 in 26 people is a cancer survivor, cancer has become very much a part of everyone's life.  And although that can be a frightening fact, it is also a very encouraging one since it means we truly are making progress.
J. Leonard Lichtenfeld is deputy Chief Medical Officer for the national office of the American Cancer Society. He blogs at Dr. Len's Cancer Blog.
Submit a guest post and be heard on social media's leading physician voice.