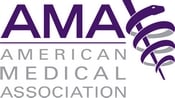 A guest column by the American Medical Association, exclusive to KevinMD.com.
Every year since 2001 the threat of severe physician payment cuts, imposed by Medicare's failed sustainable growth rate formula (SGR), have jeopardized the stability of the Medicare system and compromised access to care for patients. And every year – sometimes several times a year – Congress has put in place short-term fixes to stall the cuts.
Elected officials know that allowing these cuts to take effect would be devastating. Severe instability in the Medicare system is already causing some physicians to make tough choices to keep their practices open, including limiting the number of Medicare patients they can see. According to a 2010 AMA survey, about one in five physicians overall, and nearly one-third of primary care physicians, say they are being forced to limit the number of Medicare patients in their practice due to the ongoing threat of future cuts and inadequate Medicare rates. Just imagine the terrible consequences for patients and physicians if the nearly 30 percent cut now scheduled for January 1 were to go into effect.
But the cost of repeatedly applying these band aids, rather than suturing the gaping wound that is the failed SGR formula, has come with serious consequences that can no longer be ignored. The cost to taxpayers for permanent repeal of the SGR, which leaders from both sides of the aisle recognize as crucial, has grown dramatically over the years due to Congress' frequent short-term fixes. As recently as 2005 the cost of permanent reform would have been $48 billion. Today it is estimated to be nearly $300 billion and if action is not taken now the cost will continue to escalate to $600 billion in only five years.
It is time for Congress to stop doing the same thing and expecting a different result. Each time these short-term fixes are put in place marks an increase in the long-term cost to taxpayers and a missed opportunity for a permanent solution to this long-standing problem.
As the new Congressional Joint Select Committee on Deficit Reduction works this fall to get the nation's fiscal house in order, repeal of the SGR must be a part of any package they propose. It is impossible to have an honest accounting of federal spending without taking into account the need to permanently replace this formula that adds to our debt each year.
Nothing comes easy when trying to reduce the federal budget deficit, but by prioritizing this fiscally responsible action the committee will be in good company. Bipartisan plans from the Simpson-Bowles Commission and the U.S. Senate's 'Gang of Six' show it is possible to repeal the Medicare physician payment formula while reducing the federal deficit by approximately $4 trillion.
The deficit committee's deadline comes just before the nearly 30 percent cut is scheduled to occur on January 1, making this an opportunity that cannot be missed. Repeal is the critical first step of a three step solution to reforming our broken Medicare physician payment system that the AMA has advocated. This process will provide stability and protect access to care for patients while testing new delivery and payment models to move Medicare forward.
The failed Medicare physician payment formula known as the SGR was created by Congress. Actions taken by Congress over the past decade have caused further instability and increased the cost to fix this problem once and for all. Now, as the nation and the deficit committee focus on reducing our nation's debt, Congress has an opportunity to take the fiscally responsible action of repealing the SGR and stabilizing Medicare. The AMA will engage patients and physicians to communicate with Congress during this critical time. Please make your voice heard through our Physicians' Grassroots Network or the Patients' Action Network. Tell Congress the time for repeal of the SGR is now. We simply cannot afford to wait any longer.
Peter W. Carmel is President of the American Medical Association.
Submit a guest post and be heard on social media's leading physician voice.