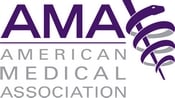 A guest column by the American Medical Association, exclusive to KevinMD.com.
Health IT holds the promise of improving the efficiency of a physician's practice, but physicians can easily become overwhelmed by the broad range of products and the multiple, varying federal incentive and penalty programs currently underway. The American Medical Association (AMA) continues to be in close contact with the Centers for Medicare and Medicaid Services (CMS), advocating for changes to the federal health IT programs so that as many physicians as possible can successfully participate and qualify for incentives.
Currently, the AMA is focusing on CMS' proposal to modify the 2012 e-prescribing penalty program released in June. Some of the modifications proposed by CMS are those that the AMA and other medical societies called for late last year. We are glad to see those changes, but more must be done.
In a recent letter to CMS the AMA, along with 92 state and specialty medical societies, acknowledges that modifications to the e-prescribing program and additional exemption categories to avoid 2012 penalties are helpful. However, the group notes that requiring reporting the year before the penalty program starts and introducing last minute modifications creates confusion and does not allow enough time for physicians to figure out what they need to do to meet program requirements and avoid penalties in 2012.
To counter the unfair penalty that will be applied to physicians in 2012 based on the last-minute reporting requirements for this year, the AMA is advocating for an increase in the number of exemption categories, enough time for physicians to apply for an exemption, an additional reporting period in 2012, and not applying penalties until 2013 to give physicians more time to comply with the program requirements.
The AMA also continues to urge CMS to better align the federal IT programs to increase physician participation so that the goal of these programs – to successfully support widespread health IT adoption that enables practice efficiencies and improves patient care – can be realized.
CMS has an opportunity now to make needed changes to the 2012 e-prescribing penalty program that are directly in line with President Obama's recent call on federal agencies to reassess and streamline regulations.
Physicians are working hard to adopt health IT, including e-prescribing, and the AMA is here to help them with the resources and tools they need. The AMA's website offers a variety of free resources, including online modules to help physicians lay out their path to adoption and educational webinars. Physicians can learn more about the AMA's health IT solutions platform AMAGINE and sign-up for a free practice assessment.
The AMA is committed to successful health IT adoption by physicians and will continue working to ensure that this can be achieved in a manageable way.
Cecil B. Wilson is Immediate Past President of the American Medical Association.
Submit a guest post and be heard on social media's leading physician voice.