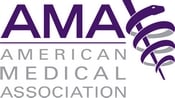 A guest column by the American Medical Association, exclusive to KevinMD.com.
Billions of dollars in administrative waste would be eliminated each year if health insurers sent a timely, accurate and specific response to each physician claim, and while this year's AMA National Health Insurer Report Card shows promising improvements in denial rates, more work needs to be done.
The AMA's fourth annual check-up of the nation's health insurers shows that claims denial rates in 2011 are dramatically lower than in previous years. Major national insurers Aetna, Anthem Blue Cross Blue Shield, Health Care Service Corporation and UnitedHealthcare have significantly reduced their denial rates, and CIGNA continues to hold the top spot for its industry-leading low denial rate of .68 percent.
Notable improvements have been made by commercial health insurers in the four years since the AMA introduced the National Health Insurer Report Card, but health insurers' claims-payment processes are still littered with inaccuracies and inefficiencies. For example, the AMA found that health insurers have an average claims-processing error rate of 19.3 percent — an increase of 2 percentage points compared to last year.
United Healthcare was the only commercial health insurer included in the report card to improve the accuracy of its claims-processing in the last year. UnitedHealthcare reduced its error rating from 14.01 percent to 9.77 percent, the lowest rating among the commercial health insurers evaluated this year. Anthem Blue Cross Blue Shield scored the worst with an error rating of 38.95 percent.
The fact that nearly one in five claims are processed inaccurately by the health insurance industry represents an intolerable level of inefficiency that wastes an estimated $17 billion in unnecessary administrative costs annually. The AMA is urging health insurers to put more effort into paying claims correctly the first time to save precious health care dollars and reduce unnecessary administrative tasks that take time and resources away from patient care.
The report card is the cornerstone of the AMA's Heal the Claims Process™ campaign. Launched in June 2008, the campaign's goal is to spur improvements in the industry's billing process so physicians and patients are no longer at the mercy of a chaotic payment system. As part of the campaign, the AMA offers various resources to help physicians ensure they are paid by health insurers accurately and in a timely fashion. Physicians can pledge support for the campaign, learn how to start using electronic transactions like claims submissions and electronic funds transfer, share success stories or sign up for the AMA's free email alerts to help stay up-to-date on unfair payer practices.
Among the AMA resources is the Claims Workflow Assistant, which physicians can use to look up the reasons health insurers report for denying claims and determine best steps to reverse inappropriate denials and fight for accurate payments.
The AMA is committed to providing physicians with the resources they need so they can focus on patients and not paperwork.
Peter W. Carmel is President of the American Medical Association.
Submit a guest post and be heard on social media's leading physician voice.