Do you spend 8 hours in front of a screen at work? Do you then spend your free time watching TV or poking around the internet when you get home? How much time are you spending cooking healthy meals to eat with friends and family? How much time are you doing physical activities that make you happy?
A recent study in the Journal of the American College of Cardiology entitled, Screen-Based Entertainment Time, All-Cause Mortality, and Cardiovascular Events, found that,
recreational sitting, as reflected by television/screen viewing time, is related to raised mortality and CVD risk regardless of physical activity participation. Inflammatory and metabolic risk factors partly explain this relationship.
Essentially, we're starting to understand health in terms of how much time you spend being sedentary, not about how much physical activity you get.
About six months ago, I purchased a standing desk. It took a few weeks to get used to standing all day, but now, for the rest of my life, I will never sit and work at a computer again. My time is now actively spent using my leg and core muscles rather than being almost 100% passive while sitting. I'm burning calories while working. However, there's only one problem. I'm not using my arms.
Many years ago, Apple patented the concept of a touch screen iMac.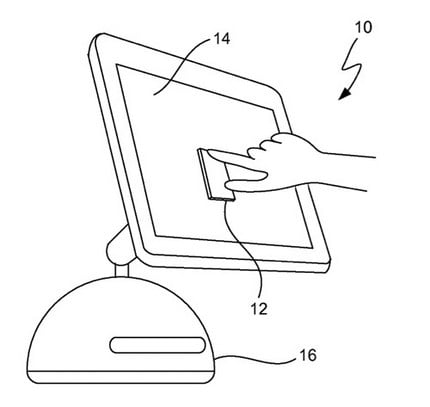 From what I hear, the problem with this type of computer interface is that people simply become exhausted using their hands all day interacting with a touchscreen mounted in front of them. It makes sense. Try and hold your hands in front of your body for a few minutes and you'll understand. However, you would burn some significant calories. Imagine standing and waving your hands all day in front of a screen. You would surely get tired, and yes, that would be the point. You would be tired and work would be good for you. For the past 600,000 years, our bodies evolved to physically work and be tired. It's in our genes.
But the problem just needs to be reframed. Working at a screen shouldn't be all about comfort. That's how we've always viewed working at computers — just look at these beautiful and "healthy" chairs!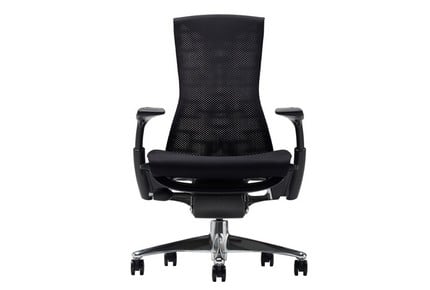 Work should be reframed. It should be about optimizing your productivity, your health, and your life. To do this, we need to reframe how we should spend our time. We should do everything we can to minimize passive time and maximize active time.
I'd love to see Apple Health release a screen to fit into a work environment that makes me work. It wouldn't be for everyone, but a significant portion of the population actually cares about their health.
Jay Parkinson is a pediatrician and preventive medicine specialist and founder of The Future Well. He blogs at his self-titled site, Jay Parkinson + MD + MPH.
Submit a guest post and be heard on social media's physician voice.