A guest column by the American Medical Association, exclusive to KevinMD.com.
by Ardis Dee Hoven, MD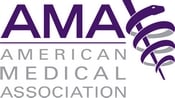 This week, hundreds of physicians and medical students converged in Washington, D.C., for the AMA's annual National Advocacy Conference. The current and future physicians learned about and discussed key legislative issues, including how new policy will impact physician practices, and heard from officials including CMS Administrator Donald Berwick, M.D., MPP. The participants also visited elected leaders on Capitol Hill to make their voice heard on issues like medical liability reform and the broken Medicare physician payment system. This conference is just one of many advocacy efforts the AMA is engaging in on behalf of physicians.
Among our top advocacy issues is medical liability reform. Our current system is costly, irrational and unfair for physicians and their patients. That's the message I delivered to Congress recently when I was given the opportunity to testify before the House Judiciary Committee about the way forward on medical liability reform.
There is no doubt the system is broken. Nearly 61 percent of physicians in our country over the age of 55 have been sued. An AMA study found an average of 95 medical liability claims filed for every 100 physicians. Most importantly, perhaps, the majority of claims filed against physicians lack merit. In fact, 64 percent of liability claims that closed in 2009 were dropped or dismissed.
Statistics like these can leave physicians feeling as though it is a matter of when, rather than if, they will face a medical liability lawsuit. And with the high cost of defending against these claims, many physicians and health care providers may take extra precautionary measures to avoid being sued – a practice known as defensive medicine. A 2003 U.S. Department of Health and Human Services report estimated the cost of defensive medicine to be between $70-$126 billion per year.
Our nation's medical liability system is driving up the cost of care at a time when we are all striving to reduce it. Every dollar that goes toward medical liability costs is a dollar that does not go to patients who need care. And the cost of medical liability insurance can be overwhelming for physicians in many states. The total medical liability premiums in 49 U.S. states rose a massive 945 percent between 1976 and 2009.
During those same 33 years, the state of California saw premiums rise less than one third of that amount at just 261 percent. The state of California in 1975 reformed their medical liability system to include a quarter million dollar cap on non economic damages. Other states like Texas have followed suit and enacted similar reforms. It made a positive difference in those states, and now Congress has the chance to do the same for our entire country.
New bipartisan legislation, known as the HEALTH Act, has been introduced in Congress that would enact similar medical liability reforms to those already working in California and Texas. The AMA strongly supports this bill because it would reduce costs while ensuring that patients who have been injured due to negligence receive just compensation. As the nation's largest physician organization, the AMA will continue to advocate for proven medical liability reforms like the HEALTH ACT.
Your help with our advocacy efforts is critical. One way to provide input right now is to participate in a short survey on which rules and regulations negatively impact physicians' administrative costs and paperwork burden or interfere with patient care. On January 18, President Obama issued an executive order calling on all government agencies to complete an analysis of rules that may be ineffective, insufficient or excessively burdensome. The AMA sees this as an opportunity to reduce physicians' administrative burden. Make your voice heard and help inform AMA advocacy efforts on this important issue.
You can also join us in bringing the physician perspective to lawmakers by signing up for the AMA's Physicians' Grassroots Network. And you can stay up to date on new legislation and regulations impacting the health care system on the advocacy section of the AMA web site. By working together we can impact reform of our broken medical liability system, ease burdensome regulations, and tackle other issues important to physicians and their patients.
Ardis Dee Hoven is an internal medicine and infectious disease physician and Chair of the American Medical Association Board of Trustees.
Submit a guest post and be heard on social media's leading physician voice.