A guest column by the American Medical Association, exclusive to KevinMD.com.
by Steven J. Stack, MD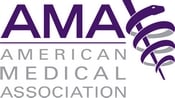 The high cost of an electronic health record (EHR) system, the often challenging process of implementing new technology into a physician practice, and the difficulty in deciding which system best meets a practice's needs have deterred many physicians from embracing EHRs.
But with the recent release of the final meaningful use requirements from CMS, physicians now have a roadmap to follow in order to adopt and use EHR technology and qualify for federal incentives.
Meeting the meaningful use requirements will require work and dedication from physicians, but fulfilling the requirements will result in federal incentives that can help offset the cost of an EHR. Subject to eligibility rules, physicians who participate in the Medicare program can qualify for up to $44,000 in federal incentives for using EHRs, and physicians who participate in the Medicaid program can receive up to $63,750. While recognizing the very real challenges with adopting new technology, now is the time to start learning about EHRs and how to qualify for federal funds. A properly implemented EHR system can help streamline the clinical and business functions of a physician practice and support physicians providing coordinated, patient-centered, quality health care.
Here is a basic roadmap to begin navigating EHR adoption and the federal incentive programs.
Determine your eligibility. Many physicians and other health care providers will be eligible under either Medicare or Medicaid. All non-hospital based physicians who participate in the Medicare program are eligible to receive federal incentives.  Physicians are eligible for incentives based upon an amount equal to 75 percent of their Medicare Part B allowed charges.
Non-hospital based physicians whose Medicaid patient volume equals 30 percent (20 percent for pediatricians) are also eligible. Summaries of the eligibility requirements under both the Medicare and Medicaid programs can be found on the AMA's web site.
Make sure you are using certified EHR technology. To receive federal incentives, you must select new technology or upgrade existing EHR technology that meets the certification criteria in accordance with the Office of the National Coordinator for Health Information Technology (ONC) rules. Certified EHR systems that support meaningful use are expected to become available this fall.
Understand the definition of meaningful use. With its new rule, CMS has outlined the meaningful use criteria for stage one, the first of three stages. This stage includes a focus on getting physicians to undertake the basic functions that enable EHRs to support improved health care. The objectives in stage one include tasks essential to creating any medical record, such as the entry of vital signs, active medications and allergies, up-to-date lists of current and active diagnoses and smoking status.
To be eligible for incentives in 2011, physicians must use a certified EHR system and meet 20 specific use requirements, 15 of which must be fulfilled by all physicians and another five chosen by each physician from a menu of 10 objectives. Physicians must also report on six clinical quality measures that have electronic specifications, three core measures and three chosen by each physician. Nearly half of the quality measures included  in the meaningful use rule were developed and re-formatted for electronic capture by the AMA-convened Physician Consortium for Performance Improvement (PCPI), so participating physicians can be assured that these measures were developed through a rigorous, evidence-based and physician-led process.
Identify and understand the reporting and payment periods. The payment cycle is a full calendar year and begins in January of 2011 for eligible physicians. However, the reporting period for year one – 2011 – is 90 consecutive days within the calendar year. The reporting period for subsequent years is the entire calendar year.
To help physicians better understand the meaningful use requirements and how they can meet them, the AMA will be hosting a free webinar on August 16 at 5:00 p.m. Eastern. The 60-minute session will review the final rule and the incentive program criteria and outline steps physicians and practice managers can take to begin successfully using EHR technology.
For more information on what the AMA is doing to help physicians incorporate health IT into their practice and understand the new incentive program requirements, visit www.ama-assn.org/go/hit.
Steven J. Stack is Secretary, American Medical Association Board of Trustees.