A guest column by the American Medical Association, exclusive to KevinMD.com.
Physicians filing claims in $350M UnitedHealth Settlement can get help from new AMA guide
by J. James Rohack, MD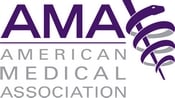 In mid-April, the first of 18 million people around the country began receiving legal notices containing details of a record-breaking settlement reached last January in a historic court challenge led by the American Medical Association against UnitedHealth Group. Under the settlement's terms, UnitedHealth will pay $350 million to help compensate patients and physicians for 15 years of artificially low payments for out-of-network services.
For many patients and physicians, the settlement notice confirmed what they had long sensed — that UnitedHealth was not paying its fair share for out-of-network health care services. When patients visit an out-of-network doctor, insurers typically agree to pay 80 percent of the estimated going rate charged by doctors. However, the estimated rates used by UnitedHealth always seemed to fall short of what doctors were charging.
Being shortchanged by UnitedHealth left patients with larger than expected medical bills. This situation often alienated patients who thought the physicians — not the insurance executives — were taking advantage of them. Physicians who wanted to avoid a rift with patients settled for smaller amounts and risked not being able to cover the costs of seeing out-of-network patients.
Patients and physicians could do little to challenge underpayments from UnitedHealth since the insurer's method for calculating out-of-network reimbursements was hidden by what has been called "the great black box of the health care industry."
During a decade-long fight spearheaded by the Litigation Center of the AMA and State Medical Societies, the AMA worked diligently with organized medicine, courts, regulators and U.S. senators to remove the shroud of secrecy from the great black box used to calculate payments.
The AMA's persistent efforts exposed a fundamental conflict of interest at UnitedHealth, and called into question the entire insurer-controlled system for paying out-of-network medical bills. A lack of transparency, accuracy and integrity had allowed UnitedHealth and other insurers to place profits ahead of their obligations to patients. This AMA discovery produced insurance industry reforms that will benefit every physician and patient.
Evidence of UnitedHealth's improper business practices gathered in the course of the AMA-led litigation was brought to the attention of New York Attorney General Andrew Cuomo, who confirmed the abuses with his own investigation. Under legal pressure from Attorney General Cuomo, UnitedHealth and several major insurers agreed to meaningful reforms that promise to keep the system for determining out-of-network reimbursements free from further corporate manipulation.
However, assurances of future fair payment do not make up for years of shortchanging physicians and patients. UnitedHealth owes what they should have paid in the first place. Physicians seeking their fair share of the $350 million settlement with UnitedHealth can get help from a new online guide created by the AMA.
The new AMA guide offers physicians downloadable copies of the required forms along with step-by-step assistance in determining eligibility, assembling documentation and filing a claim before the deadline expires on October 5, 2010.
In addition to the information available in the new settlement guide, the AMA offers personal assistance from its Practice Management Center to members who have questions about the settlement or filing a claim form. The AMA has also negotiated discounted rates for members interested in retaining claims submission services from the Managed Care Advisory Group.
The AMA's stand against UnitedHealth shows that when doctors enlist the help of organized medicine, the best outcome for patients and doctors can be achieved. For some, the best outcome may be just around the corner as the AMA continues its fight against the improper business practices of insurers. Aetna, CIGNA and WellPoint all face court dates regarding AMA claims similar to those filed against UnitedHealth.
For more information on the effectiveness of organized medicine's advocacy in the courts, including continued efforts to reform the improper business practices of insurers, please visit the AMA Litigation Center.
J. James Rohack is President of the American Medical Association.