A guest column by the American Medical Association, exclusive to KevinMD.com.

by J. James Rohack, MD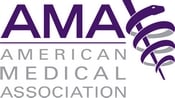 As our country turns the corner on the historic path toward health system reform, many physicians are left with questions as to how this new law will affect them and their patients.
The AMA has been an active participant in the health reform debate since the beginning and guided by our House of Delegates, we've worked hard to ensure the physician voice was heard. Here is a brief run-down of what we see as the good outcomes for patients and physicians, along with the issues we will continue working with Congress to address.
Victories for patients and physicians
The health reform package extends health coverage to more than 30 million uninsured, improves competition and choice in the insurance marketplace, promotes prevention and wellness, reduces administrative burdens, and promotes clinical comparative effectiveness research. There are increased payments for primary care physicians caring for Medicare and Medicaid patients and bonus payments for primary care physicians and general surgeons in underserved areas.
The AMA's active involvement in health system reform debate succeeded in ensuring a number of proposals were not included in the final bill. We are happy to report that the final bill has:
· No proposed Medicare and Medicaid enrollment fees for physicians
· No proposed 5 percent cut to physicians identified as outliers
· No proposed payment cuts for specialty care services to fund primary care increases
· No proposed tax on elective cosmetic surgery and medical procedures
The final bill also acknowledges that the current medical liability system is broken and provides funding to test reforms such as health courts and early disclosure laws. This is not the proven medical liability reform physicians and the AMA want, but it is more than we've achieved on this critical issue at the federal level in the past, and it is an indication that legislators on both sides of the aisle are beginning to understand the impact that liability exposure has on escalating health care costs.

Important issues still to be addressed
One important issue that the new law does not address is permanent repeal of the broken Medicare physician payment formula – the very same formula that on April 1 cut payments to physicians for the care of seniors and military families by a whopping 21 percent. Another Band-Aid fix from Congress will do nothing for physicians struggling to keep their doors open to Medicare patients, and only grows the cost of a permanent solution for taxpayers. The AMA will be relentless in its pursuit of permanent repeal of the payment formula for the good of America's seniors and the physicians who care for them.
We are also working for changes to the scope and authority of the planned Independent Payment Advisory Board to prevent misguided payment cuts that undermine access to care and destabilize health care delivery, and we will address the implementation of new value index adjustments to physician payments. Health reform didn't change the status quo on private contracting, and the rights of patients to privately contract with the physician of their choice without penalties needs to be expanded.
This new health reform law is not the final step in improving our health care system, but for the first time in decades we are making significant progress in addressing long-standing challenges. Only time will tell if the proposed benefits in the law will be fully realized, and in the meantime the AMA will remain fully engaged to secure the best outcomes for America's physicians and patients.
J. James Rohack is President of the American Medical Association.
A reminder that discussion is to remain civil and respectful.  I reserve the right to delete any comment for any reason at any time.