Originally published in MedPage Today
by Kristina Fiore, MedPage Today Staff Writer
Thirty-somethings can expect to enjoy at least another 30 years of sex, researchers have found.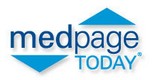 At age 30, men will be sexually active for another 35 years, while women will be active for another 30, Stacy Tessler Lindau, MD, and Natalia Gavrilova, PhD, of the University of Chicago, reported online in BMJ.
The results are even better for fifty-somethings: "At age 55, most folks can expect 10 to 15 more years of sexually active life," Tessler Lindau told MedPage Today. That's 15 years for men, and 10 for women.
The researchers also found that people who were healthier reported more and better sex.
Men appear to have more sex for a greater part of their lives, Tessler Lindau said, because women tend to live longer than men, thus outliving their marriages.
The data come from an assessment of two cross-sectional U.S. population studies: the National Survey of Midlife Development in the United States 1995-1996 (MIDUS) and the National Social life, Health, and Aging Project 2005-2006 (NSHARP).
Together the studies assembled information on 6,037 patients, ranging in age from 25 to 85.
The report "gives us, for the first time, a way of summarizing and comparing population health with respect to sexuality," Tessler Lindau said.
She and Gavrilova found that overall, men were more likely to be sexually active, report a quality sex life, and to be interested in sex.
Those gender differences were greatest among the 75- to 85-year-olds:
* 38.9% of men were sexually active versus 16.8% of women
* 70.8% of active men reported good quality sex life versus 50.9% of active women
* 41.2% of men were interested in sex versus 11.4% of women
The prevalence of sexual activity among middle-agers steadily declined over time, but more so for women.
Meanwhile, interest in sex was stable for men throughout life, but dropped off significantly for women in their mid-60s, the researchers found.
Tessler Lindau said that decreased satisfaction with sex among women may stem from sexual problems such as vaginal dryness or pain during intercourse.
"For men, if they have erectile dysfunction … they may not be able to have sex at all," she said. "For women, they're still physically capable [of having sex], even if it's not satisfying."
Healthy middle-age men and women were more likely to be sexually active (OR 2.2, P<0.01 and OR 1.6, P<0.05, respectively), as were older men and women (OR 4.6, P<0.001 and OR 2.8, P<0.001, respectively).
In general, sexual life expectancy was 34.7 years for men and 30.7 years for women in their 30s. By age 55, it expanded an additional 15 years for men and 10.6 years for women.
The researchers said the gender disparity attenuated for those with a spouse or intimate partner.
"Partnership drives sexual activity, particularly in later life," they wrote.
In an accompanying editorial, Patricia Goodson, PhD, of Texas A&M University, praised the researchers for shining light on the sexual health of older adults in the U.S., but noted that it calls for a deeper understanding of the quality of older women's sexual lives.
"The measure sheds no light on the intriguing — and still poorly understood — question of why, even though they enjoy fewer years of a sexually active life, many women do not perceive this as a 'problem,'" Goodson wrote.
She also called for a greater investigation into the sexual health of those who have sexual orientations other than heterosexual.
"As a gynecologist, I know that patients of other sexual and gender orientations are at disadvantage about talking to doctors about these issues, and even more broadly because they feel they'll be discriminated against in the medical system," Tessler Lindau said. "We need to find way to make sure they're represented."
The study was limited by separate research groups using different sexuality measures, and by its cross-sectional nature.
Visit MedPageToday.com for more geriatrics news.