Originally published in MedPage Today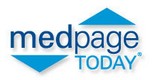 After a year-long struggle and often-raucus partisan debate, the House of Representatives passed an historic health care reform package late Sunday night.
The vote on the last of the two bills in the package was 220-211. All 178 Republicans, along with 33 Democrats, voted against the measure. The margin was similar on the other measure; both needed 216 votes to pass.
The measure will extend coverage to 32 million uninsured Americans and eliminate many of the practices that critics of the health insurance industry — including President Barack Obama — have complained about for years.
"This legislation will unleash entreupreneurial power into our economy," House speaker Nancy Pelosi said shortly before the vote.
"Imagine a world where someone could change jobs without losing their health insurance, where they could follow their passions and talent and they wouldn't have to worry that their children wouldn't have health insurance.Under this bill, their entrepreneurial spirit will be unleashed."
But Republicans decried the bill's passage.
"We have failed to listen to America, and failed to reflect the will of our constituents," said House Minority Leader John Boehner (R-Ohio)shortly before the vote.
"The process here is broken, the institution is broken, and as a result this bill is not what the American people need nor what the people want. Shame on each and every one of you who substitutes your desire and your will above those of your fellow countrymen."
After the votes were finished, President Barack Obama appeared briefly before the cameras.
"Tonight's vote is a victory for the American people and a victory for common sense," he said. "Long after the debate fades away and the prognostication fades away and the dust settles, what will remain standing is not the government-run system some feared…but a health care system that incorporates ideas from both parties, a system that works better for the American people.
"This isn't radical reform but it is major reform. It won't fix everything that ails our health care system, but it moves us in the right direction."
Although the vote was close, the final outcome was not a surprise, based on the quick prepared statements issued by various healthcare trade groups.
"Historic passage of health system reform by the U.S. House of Representatives today is an important step toward providing coverage to all Americans and improving our nation's health system," J. James Rohack, MD, president of the American Medical Association, said in a statement.
"By extending health coverage to tens of millions of uninsured, improving competition and choice in the insurance marketplace, promoting prevention and wellness, reducing administrative burdens, and promoting clinical comparative effectiveness research, this bill will help patients and the physicians who care for them."
The statement by America's Health Insurance Plans, a major lobbying group for health insurers, was less favorable and more succinct. "The access expansions are a significant step forward, but this legislation will exacerbate the health care costs crisis facing many working families and small businesses," said the group's president and CEO, Karen Ignagni.
Of the two bills the House had to pass, the first bill was the Senate version of the original reform bill, H.R. 3590. That measure will be sent to President Obama for his signature.
The second measure, called the "reconciliation" bill, makes "fixes" to the Senate version to address changes House members objected to, such as less strict language on abortion coverage and treatment of illegal immigrants in health insurance exchanges.That bill now heads to the Senate for approval.
Senate Majority Leader Harry Reid has pledged to get the 51 votes needed to enact the bill in that chamber. That's nine fewer than the 60-vote supermajority that would have been needed to overcome a Republican filibuster under normal Senate rules.
But because this bill was returned by the House under a budget procedure known as reconciliation, it requires only a simple majority in the 100-seat upper chamber.
"We support an up-or-down majority vote and will vote to make these improvements in the Patient Protection and Affordable Care Act," as the original reform legislation was called, Reid wrote in a letter to Pelosi.
The combined legislation:
* Bars insurance companies from denying coverage to people because of a pre-existing medical condition. It also prevents insurers from canceling coverage of patients who become ill, and it requires all individuals to either have health insurance coverage or pay a penalty.
* Supports comparative effectiveness research by establishing a non-profit organization to identify research priorities and conduct research comparing the clinical effectiveness of various medical treatments. But it also says those findings "may not be construed as mandates, guidelines, or recommendations for payment, coverage, or treatment; or used to deny coverage."
* Bars physicians from referring Medicare patients to hospitals in which they have an ownership or investment interest in, unless they before Dec. 31, 2009.
* Gives tax credits to employers to help offset the cost of providing health insurance and gives low-income individuals tax credits to help them buy health insurance. Individuals who cannot get health insurance coverage through their employer or through government programs such as Medicare or Medicaid would be able to shop for private health insurance through a regional or state health insurance exchange.
* Reduces the amount being paid to Medicare Advantage plans — which currently are being paid at rates higher than those in the Medicare fee-for-service program — to bring payments closer to fee-for-service plans.
* Establishes a 15-member Independent Payment Advisory Board that would submit recommendations on ways to reduce Medicare spending.
* Fills in the Medicare "donut hole" — the gap in the Medicare prescription drug benefit that patients requires patients to pay the full cost of their prescription drugs after they reach a prescribed limit in their drug benefit. Federal subsides currently are reinstated only after seniors have spent thousands of dollars from their own pockets.
One controversial issue in the legislation was the treatment of abortion coverage.
In the House version of the bill, Rep. Bart Stupak (D-Mich.) pushed through an amendment requiring that no public monies — including those spent on tax credits for health care policies bought through the insurance exchanges — be spent on abortion coverage.
The Senate bill passed a slightly different version of the abortion restriction, requiring that at least one plan offered in each exchange include abortion coverage, but that women who wanted such coverage would have to purchase it as a separate rider and write a separate check for it using their own money.
Stupak and six of his House Democratic colleagues didn't like the Senate provision and threatened to withhold their votes for the bill as a result. But at the last minute, a compromise was reached when President Obama agreed to issue an executive order when the bill was passed.
The proposed executive order reiterates the Administration's commitment to the so-called Hyde Amendment, a law enacted in 1976 which prohibits federal funds from being spent on abortion.
"I hereby direct the Director of the Office of Management and Budget and the Secretary of Health and Human Services to develop, within 180 days of the date of this Executive Order, a model set of segregation guidelines for state health insurance commissioners to use when determining whether exchange plans are complying with the Act's segregation requirements…for enrollees receiving Federal financial assistance," the order says.
It continues, "The guidelines shall also offer technical information that states should follow to conduct independent regular audits of insurance companies that participate in the health insurance exchanges" to make sure the guidelines are being followed.
As the debate over the legislation wore on, the rhetoric on the House floor grew heated. "This legislation is dishonest, it is irresponsible, and it should be defeated," said Rep. Lincoln Diaz-Balart (R-Fla.)
Rep. Virginia Foxx (R-NC) agreed. "This legislation contains taxpayer funding for elective abortion…increases the cost of insurance, strangles private competition, and ultimately leads to a complete federal takeover of the health insurance industry," she said.
But those in favor of the bill were just as vehement. "This is not socialized medicine, far from it," said Rep. Dennis Cardoza (D-Calif.), whose wife is a family physician. "We have waited for this day far too long already. If we don't take a stand and do the right thing today, we'll be voting on the same thing in another 30 years."
"More and more families and employers can no longer bear the burden of this broken health care system," said Rep. Ed Perlmutter (D-Colo.). "We have to change this, the status quo will not work for us any longer."
Visit MedPageToday.com for more health policy news.