Welcome readers from CNN.com.
Health care reform passed the House last night, but that only marks a new chapter in the conversation to fix our health system, not the end of the debate.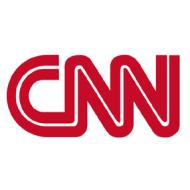 My take on health reform was published today on CNN.com. Much more work needs to be done to ensure that there is enough primary care access to meet the needs of the 30-35 million newly insured patients, and also to improve the plight of individuals harmed by medical mistakes:
[W]ith a critical shortage of primary care providers, these newly insured patients may have nowhere to turn for medical care. Massachusetts, the only state that offers universal coverage, suffers from some of the worst primary care wait times in the country despite having the highest concentration of doctors nationwide …

… [and] the mere $50 million allotted to medical malpractice reform doesn't help patients hurt by medical mistakes, who are trapped in a dysfunctional system where one in six receives no financial compensation, the average case takes five years to resolve, and 54 cents of every awarded dollar go to pay legal fees. These individuals deserve an improved liability system that more fairly expedites compensation and helps doctors reduce errors and improve patient safety.
Enjoy the piece, and feel free to also read my other health reform commentary:
1. Should doctors support Congress' health reform efforts?
2. Would I vote for the Senate healthcare bill? Here's where I stand on reform
3. Injured patients deserve medical malpractice reform