Originally published in MedPage Today
by John Gever, MedPage Today Senior Editor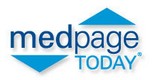 When the mainstream media report on cancer treatments, they seldom note that aggressive therapies may fail or cause severe side effects, researchers said.
Analyzing more than 400 articles about cancer in major newspapers and magazines, investigators at the University of Pennsylvania found that adverse outcomes or palliative care were hardly ever the main focus, according to an online report in Archives of Internal Medicine.
"Very few news reports about cancer discuss death and dying, and even those that do generally do not mention palliative and hospice care," wrote Jessica Fishman, PhD, and colleagues.
The researchers examined 436 articles appearing in eight daily newspapers in Chicago, Philadelphia, and New York (including The New York Times) as well as Newsweek, Parade, People, Redbook, and Time.
The articles were coded for whether they focused primarily on cancer survival, mortality, or both, and also whether they reported that patients may die despite treatment and suffer ill effects from the treatment itself.
In addition, the researchers noted whether articles were about aggressive treatment rather than hospice or other palliative care.
The results suggested that if patients knew only what was reported in these articles, they would have a distorted view of the risks and benefits of cancer treatment and little notion of palliative end-of-life options.
Whereas 140 of the articles (32.1%, 95% CI 28% to 37%) focused on successful treatment of one or more patients, only 33 (7.6%, 95% CI 5% to 10%) reported on patients who died or were likely to die. Ten articles addressed both survival and death.
Fishman and colleagues also counted the number of patients described in each article whose outcomes were reported.
Of 216 individuals mentioned, 170 were reported to have survived and 46 to have died.
Just 13.1% (95% CI 10% to 17%) of articles noted that aggressive cancer treatments do not always result in cures or lengthened survival, the researchers found.
Some 70% (95% CI 65% to 74%) also neglected to mention that therapies frequently result in long- and short-term adverse effects.
And just two of the 416 articles focused exclusively on end-of-life care, whereas 57% (95% CI 52% to 62%) focused exclusively on aggressive treatment. Only 11 articles mentioned both aggressive treatment and end-of-life care.
The researchers added that these differences were seen in newspaper and magazine articles equally.
"Unrealistic information may mislead the public about the trade-offs between attempts at heroic cures and hospice care," Fishman and colleagues wrote.
They noted that the proportion of articles addressing death and dying did not come close to matching the approximately 50% of cancer patients who do not survive the disease.
More media coverage of end-of-life care options might help patients and their families with treatment decisions, Fishman and colleagues suggested.
"Patients' informational needs are often not met by their cancer care providers, who may avoid end-of-life discussions," they wrote.
"The media routinely report about aggressive treatment and survival presumably because cancer news coverage is relevant to a large portion of the population, and, for the same reason, similar attention should be devoted to the alternatives," Fishman and colleagues concluded.
They cited their inclusion of articles from a small number of large magazines and daily newspapers, excluding television and other media, as a limitation of the analysis.
Visit MedPageToday.com for more health policy news.