Originally published in MedPage Today
by Kristina Fiore
Physicians tend to prefer intellectual hobbies — chess, reading, writing. Dr. Alfred Bove is no exception. His hobby often requires application of his expertise in physiology. You know him as the president of the American College of Cardiology. But you may not know that his heart belongs to the sea.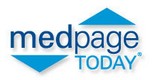 Bove's interest in scuba diving has thrived for more than 50 years, generating an immense knowledge that other reporters and I have tapped when writing stories such as this one about diving with disease. I recently dove more deeply into Bove's "other" profession — a dive medicine physician reputed among the scuba community.
Here's our interview:
How and when did you become interested in scuba diving and dive medicine?
It started with an old black and white TV series called "Sea Hunt" with Loyd Bridges in the mid 50's. That show got everyone familiar with diving and the undersea world, and produced a whole community of people interested in diving. I then went to work while in college with a professor at Temple who was a former Navy Frogman from WWII that reinforced the interest.
I became a YMCA scuba instructor in 1964 while in med school, and published some work on diving physiology. I requested a diving position in the Navy as part of my obligatory military time and was assigned to the Naval Medical Research Institute where I participated in diving physiology and medicine research with several colleagues.
During that time, I completed training as a diving medical officer in the Navy. I continued to pursue my diving medicine interest with the Navy as a reservist for a total of 33 years of military service. During that period, I was the medical editor of Skin Diver magazine (total of 22 years), and authored a text on diving medicine now in its 4th edition. I was elected President of the Undersea and Hyperbaric Medical Society in 1984, and chaired several committees of the organization. I also participated with the American Board of Preventive Medicine in developing a subspecialty examination Undersea and Hyperbaric Medicine, and sit on their examination board at present.
What have been some of the biggest changes in dive medicine over that time?
Diving is a sport that requires the participant to understand physiology and medicine enough to perform safely. Education programs supported by several well developed training organizations have made the sport safer. We have seen an expansion of sport diving that has challenged the medical community to understand the effects of diving exposure and develop fitness for diving standards. The creation of the Divers Alert Network (DAN), has provided a wealth of epidemiologic information about diving that is used worldwide for developing standards for fitness to dive and for safe diving practices.
Sport divers have improved technology for better safety. In particular, the creation of the portable dive computer has allowed safer diving. Commercial diving has continued to perform deep dives to ranges of 1,000 feet depth, but robotics have replaced divers in many cases, with significant improvements in safety.
Many people associate dive medicine with divers being put into hyperbaric chambers to rid them of the bends. But hasn't hyperbaric technology been gaining ground as a treatment for other, non-diving-related conditions?
Hyperbaric oxygen (HBO) therapy for certain medical disorders has been in existence for over a century. Clinical trials have shown benefit for HBO therapy in certain non-healing wounds: carbon monoxide poisoning and anaerobic infections, in addition to treatment for decompression sickness and arterial air embolism. Research on new applications of HBO therapy continues at present. This therapy involves exposing patients to increased pressure in a hyperbaric chamber with oxygen breathing to enhance tissue oxygenation.
You're very involved with dive medicine education. You wrote the book "Diving Medicine," you run a website, and you were the director of Temple's CME program in Underwater Medicine. Tell us a little bit about that.
My website provides information for divers and physicians on diving medicine, reviews of literature, information on our education program, and a few collections of underwater photographs. The site has been active for 11 years. I personally manage the site, and enjoy receiving queries about diving medicine, which I answer individually.
I conduct an annual diving medicine CME program sponsored by Temple University Medical School, now in its 36th year. This program involves 24 to 26 hours of classroom exposure to an expert faculty in areas of diving medicine, submarine medicine, hyperbaric oxygen therapy, and travel medicine. The program is held annually in the Caribbean and provides some free time for diving or other recreation.
The textbook "Diving Medicine" was a joint effort between me and Dr. Jefferson Davis, a well-known diving and HBO educator. We focused the text on practical clinical information for physicians to use for understanding of this area of medicine. After Jeff's death, I assumed authorship of the latest edition.
Have more MDs become interested in getting board certified in Undersea and Hyperbaric Medicine? If so, why?
The subspecialty of diving and hyperbaric medicine contains a small community of physicians who provide consultation to industry, the military, research, and sport organizations for support of diving operations and for maintaining the health and safety of divers. The Navy trains new undersea medical officers each year to provide support to diving and submarine operations worldwide. Other friendly navies send candidates to train in our Navy program.
Hyperbaric oxygen therapy has a place in the armamentarium of care for areas of wound healing, burn therapy, treatment of certain infections, and toxic exposures as well as diving-related injuries. Many medical centers offer HBO therapy for these disorders and for treatment of diving-related disorders. Physicians knowledgeable in this area of medicine are needed to support these treatment centers.
What is your most memorable dive experience?
I am an active sport diver, and have traveled worldwide to dive in interesting undersea locations. The undersea world provides a unique experience of another dimension of nature that is unknown unless one enters this world to observe for himself or herself. Some of the most interesting diving can be found in the western Pacific, and the Indo-Pacific. Areas like Tahiti, Micronesia, and Fiji have undersea worlds that are quite unique.
But I don't want to downplay the Caribbean, where there is excellent diving, or the Mediterranean, where many of the sport divers of Europe find excellent diving. But for the most memorable … it might be diving in the Anacostia river in Washington, D.C., in a full copper helmet hard-hat diving rig to make qualifications as a Navy diving medical officer.
Kristina Fiore is a staff writer at MedPage Today and blogs at In Other Words, the MedPage Today staff blog.
Submit a guest post and be heard.