Originally published in MedPage Today
by Todd Neale, MedPage Today Staff Writer
Patients suffering an acute ischemic stroke are about 20% more likely to receive clot-busting therapy with tissue plasminogen activator (tPA) if they arrive at the hospital on the weekend, a retrospective study showed.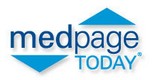 However, there was no difference in rates of inhospital mortality based on the time of admission, Abby Kazley, PhD, of the Medical University of South Carolina in Charleston, and colleagues reported in the January issue of Archives of Neurology.
"Just because patients present on the weekend doesn't necessarily mean that they're going to get less aggressive or less quality care than they might otherwise," Kazley said in an interview.
Previous studies have shown that quality of care for cardiovascular conditions declines over the weekend, possibly because of staffing shortages and the availability of fewer specialized services. (See Weekend Staffer Shortfalls Increase Hospital MI Mortality and Weekend Hospital Admission for Stroke Raises Mortality Risk)
Kazley said those issues might not have arisen in this study because tPA is generally administered in certified stroke centers, which are required to have access to CT scanners and neurologists 24 hours a day, seven days a week.
These centers "may be required to operate differently to maintain their stroke center status and provide uniform care during 'off' hours," she and her colleagues wrote in the journal.
Kazley's group analyzed data from the Virginia Patient Data System, which includes information on all patients discharged from 112 hospitals in the state. During the study, eight of the hospitals became certified stroke centers according to criteria from the Joint Commission on Accreditation of Healthcare Organizations.
Of 78,657 patients with acute ischemic stroke over an eight-and-a-half year period, 1% received tPA and 6.9% died in the hospital.
After adjustment for age, sex, race/ethnicity, proximity to a stroke center, and treatment for atrial fibrillation, those who were treated over the weekend were 21% more likely to receive tPA than those treated on a weekday (OR 1.21, P<0.05). The difference held even after adjusting for potentially confounding patient factors — such as an increased likelihood of a fast trip to the hospital on a weekend.
"It could be on the weekends that [patients are] less tied up with things like traffic or job obligations and they're more able to get to the hospital quickly," within the three-hour window required for treatment, Kazley said.
Also, she said, on the weekends it might be easier to get a CT scan quickly since relatively few elective procedures are tying up the equipment.
In addition, doctors have lighter demands in terms of seeing scheduled patients on the weekends and might be able to offer more efficient treatment, she said.
There was no difference in the inhospital mortality rate for patients presenting during the week or over the weekend.
Overall, large hospital size, male sex, living more than 30 minutes from a stroke center, age over 80, and the receipt of atrial fibrillation treatment or tPA were all associated with a greater risk of dying in the hospital (P<0.05).
Kazley and her colleagues noted in the journal that tPA treatment could be associated with death because of the tendency to treat more severe strokes with the drug.
The researchers also acknowledged some limitations of the study:
* The possible underidentification of patients receiving tPA before Medicare developed a diagnosis-related group code for the treatment in 2005
* A possible selection bias involving patients arriving for care on the weekends
* Possible limited generalizability to patients outside Virginia
Visit MedPageToday.com for more stroke news.