Originally posted in MedPage Today
by Todd Neale, MedPage Today Staff Writer
The use of morphine may prevent the development of post-traumatic stress disorder (PTSD) in military personnel injured in combat, an observational study showed.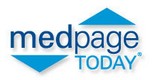 Those who received the drug during resuscitation or trauma care were about half as likely to later develop PTSD (OR 0.47, P<0.001), according to Troy Lisa Holbrook, PhD, of the Naval Health Research Center in San Diego, and colleagues.
"Our findings suggest that the use of morphine after serious injury may be a first-line defense against the development of PTSD," they wrote in the Jan. 14 issue of the New England Journal of Medicine.
They said that any benefits, if causal, would likely be seen with other opiates as well.
Previous studies have found that pharmacotherapy following trauma may be effective for secondary prevention of PTSD, with the primary goal of interfering with memory consolidation and the associated conditioned response to fear, according to the researchers.
And a small study found a protective effect from morphine specifically in children with burn injuries.
To evaluate the drug's effect in adults, Holbrook and her colleagues turned to a U.S. Navy-Marine Corps combat trauma database that included information on medications administered after injury.
They analyzed data for 696 military personnel who were hurt during Operation Iraqi Freedom but who did not have serious traumatic brain injury.
Nearly all of the injured personnel were male and the mean age was about 24.
The most common mechanisms of injury were improvised explosive devices, gunshots, mortar fire, and rocket-propelled grenades.
About one-third (35%) of the injured personnel developed PTSD. Those who did were less likely to have been administered morphine shortly after their injury (60% versus 76%).
The use of morphine was associated with a significantly lower risk of PTSD (ORs ranging from 0.48 to 0.66, P<0.05 for all) in models adjusting for several factors, including severity and mechanism of injury, need for amputation, resuscitation, and the presence of mild traumatic brain injury.
Morphine dose had no effect on the relationship.
Although causality could not be established, any beneficial effect morphine might have on PTSD risk might involve pain reduction; previous studies have identified associations between lower pain levels after serious injury and a reduced risk of developing the disorder.
"The logical conclusion to be made on the basis of these data is that a reduction in perceived pain levels through the use of morphine or other opiates as part of trauma care may lower the rate of PTSD onset after major trauma," Holbrook and her colleagues wrote.
In an accompanying editorial, Matthew Friedman, MD, PhD, of the National Center for PTSD at the VA Medical Center in White River Junction, Vt., said, "This finding adds to a small but growing body of observational and experimental studies that have reported similar results."
"Since physical injury from a traumatic event (especially injury that is associated with severe pain) is a risk factor for the later development of PTSD, such findings suggest a potential for prophylactic use of rapid pain reduction among injured, traumatized persons in both military and civilian acute care settings," he said.
He noted, however, that use of opioids would likely not be an acceptable treatment for individuals exposed to trauma who had not suffered major, painful injuries.
The findings of the current study, he wrote in his editorial, are consistent with theories about the adrenergic mediation of fear-conditioned traumatic memories.
"These results should motivate researchers to redouble efforts to test adrenergic antagonists such as propranolol and clonidine (an α2-adrenergic agonist) in the search for a morning-after pill to prevent the later development of PTSD among persons after major trauma."
Holbrook and her colleagues acknowledged that the study was limited by its observational design, missing or incomplete data on medication for patients who were ultimately excluded from the study, and the inability to thoroughly address the question of a dose-response relationship.
Visit MedPageToday.com for more military medicine news.