Originally published in MedPage Today
by Todd Neale, MedPage Today Staff Writer
Individuals using standard spoons from their home kitchen to dispense liquid medications may be pouring too little or too much of the drugs, researchers found.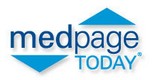 Among volunteers trying to pour a teaspoonful of cold and cough medicine, using a slightly larger spoon resulted in underdosing and using a much larger spoon resulted in overdosing, according to Brian Wansink, PhD, of Cornell University in Ithaca, N.Y., and Koert van Ittersum, PhD, of Georgia Tech in Atlanta.
The findings echo those of a previous study of experienced bartenders that found the size and shape of a container could affect perception of how much liquid is being poured into it, they noted in the Jan. 5 issue of Annals of Internal Medicine.
"If a medicine's efficacy is tied to its dose, it is more effective to strongly encourage a patient to use a measuring cap, dosing spoon, measuring dropper, or dosing syringe than to assume that they can rely on their pouring experience and estimation abilities with kitchen spoons," the researchers wrote.
Although the FDA recommends against using kitchen utensils to take liquid medicine, it remains a widespread practice, according to Wansink and van Ittersum. Spoon dosing has been linked to dosing errors and pediatric poisonings.
To test whether the size of the spoon determined the amount of medication dispensed, the researchers recruited 195 college students.
The study subjects were told to imagine they were at home and needed to take 5 mL — one teaspoon — of cold and cough medicine.
They were given a full bottle of cold medicine and a teaspoon and asked to pour exactly 1 teaspoon (5 mL). Next, they were asked to pour the same 5-mL dose into a 15-mL spoon, and a 45-mL spoon in a randomized order. They then recorded how confident they were that the amount was correct.
In the 15-mL spoon, the participants poured an average of 4.58 mL, which was 8.4% less than the target (P=0.022).
In the 45-mL spoon, they poured an average of 5.58 mL, which was 11.6% greater than the 5-mL target (P=0.017).
The volunteers thought they were on target in both cases.
"Notwithstanding this aggregate bias of 20%, participants had above-average confidence that their pouring was accurate and believed that the doses they poured into both spoons would be equally effective," Wansink and van Ittersum wrote.
They acknowledged that the clinical significance of these variations in dosing is uncertain.
But, they said, "the dosing error is likely to accumulate among fatigued patients who are medicating themselves every four to eight hours for several days."
Visit MedPageToday.com for more hospital news.