Originally published on HCPLive.com
by Mike Hennessy
Some patient advocates, tech-savvy physicians, and other Health 2.0 proponents tout e-mail, online forums, and social media technologies because they can potentially help strengthen the patient–physician relationship by providing patients with greater access to their physicians and facilitating more open communication.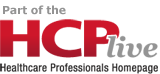 Yet, after seeing patients all day, do physicians really want to spend a significant portion of whatever free time they have in the evening answering informal, non-specific medical questions online and dispensing general healthcare advice to friends and patients? The time is quickly approaching when physicians are going to have to confront this and other questions prompted by patients' evolving, technology-driven expectations regarding the extent to which they have access to their healthcare providers and how and when they can communicate with them.
Not only are more people using online social networking tools in their personal lives, but now, even companies and professionals are beginning to understand how these technologies can be used for marketing, outreach, and other business applications. And, just as with any service or technology, the more ubiquitous that social media and other online connectivity tools become, the more that consumers will come to expect that they will have access to them.
This may pose significant challenges for physicians for several reasons. If recent history is any guide, other businesses will likely adopt online social media tools faster and more extensively than will the healthcare industry. This, coupled with the example set by physician early adopters and the ever-expanding galaxy of online healthcare information resources (it turns out that patients are eager to read healthcare information online and then discuss it with friends, family, other patients who have the same symptoms and conditions, and medical experts), will inevitably lead patients to demand increased access to their own physicians, many of whom—already faced with a time crunch initiated by the financially driven need to see perpetually expanding numbers of patients—will balk at shouldering yet another responsibility.
Throw in unresolved questions over whether and by whom physicians will be reimbursed for their time, and the situation becomes even more complicated, as providers try to figure out how to adapt to the changing times and balance their needs with those of their patients.
Enoch Choi, MD offers the perspective of a physician who has eagerly embraced the challenges of practicing medicine in an increasingly online world. Choi says that new technologies offer us a chance to replicate a time when "communities were much smaller and folks knew their local doc and asked quick questions at the grocery store or at church." Interested physicians and patients can recapture those connections; only now it will happen online. Choi also suggests that instead of viewing this as a burden, physicians should realize that actively engaging their patients online will only enhance their reputation in their community and generate goodwill and business for their practice.
Yet, for every physician like Choi who has found a way to make this work, there are many others who reject the personal or professional use of any and all social media tools. While that choice is understandable given all the competing demands on physicians' time, social media technologies are not passing fads that can be ignored until they go away.
While Twitter, Facebook, and their like can be used for mundane, even frivolous pursuits, they are also powerful tools that can be used to quickly and efficiently share information and create and sustain professional relationships and collaborations. And this is just the beginning; these tools will become more comprehensive over time, and then will be superseded by newer technologies with even more robust capabilities. This will happen faster than we think (it always does).
Will physicians be ready, or will they gain a reputation for being antisocial in a social media world?
Mike Hennessy is founder and editor of MD Net Guide.
Submit a guest post and be heard.