Originally posted in HCPLive.com
by Lisa Schulmeister, RN, MN
"Behavior problems" were reported by 97% of 2,124 nurses and physicians responding to a survey conducted by the American College of Physician Executives (ACPE).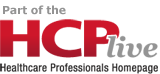 The most common behaviors included degrading comments (reported by 85.5%), yelling (73.3%), cursing, inappropriate joking, and refusing to work with one another. The ACPE found that in some instances, nurses and physicians try to undermine each other, often in direct view of patients, families, and other staff members. Other commonly reported disruptive behaviors included refusing to speak to each other, spreading rumors, trying to get someone unjustly disciplined or fired, throwing objects, and sexual harassment. Physical assaults, however, were reported by only 2.8% of the respondents.
When asked who most often exhibits disruptive behavior, 47.9% of those responding to the survey said it was an even mix; 45.4% said physicians; and 6.8% said nurses. Also, 61.2% reported that they believed nurses at their institutions were fired from their jobs for behavior problems, while 22.2% said the same of doctors. Behavior problems arise several times a year, said 30.9% of the respondents, with 30% saying it happens weekly; 25.6% saying monthly; 9.5%, daily; 2.9%, once a year; and only 1.2% saying less than once a year.
In 2007, the Joint Commission created a leadership standard on behavior that requires healthcare facilities to define disruptive behavior and create policies and procedures to address this behavior. Colleagues of mine and I have always said that little would done with respect to disruptive behavior until Joint Commission decides to do something.
Fortunately, the Joint Commission did take action and hopefully, healthcare providers will begin to examine, and change, their behavior.
Lisa Schulmeister an oncology nursing consultant who blogs at Nurses' Blog.
Submit a guest post and be heard.