Originally published in MedPage Today
by Crystal Phend, MedPage Today Senior Staff Writer
Many women at elevated breast cancer risk may refuse MRI as part of their screening program, largely because of fear and inconvenience, researchers found.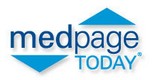 Among eligible women with dense breasts who were at intermediate to high risk for breast cancer, 42.1% refused additional MRI screening as part of a clinical trial of mammography and ultrasound screening.
Claustrophobia was by far the top reason given for turning down MRI screening, cited by 25.4% of women approached, according Wendie A. Berg, MD, PhD, of Johns Hopkins, and colleagues.
Travel and time required accounted for another 20% of rejections, they wrote in the January 2010 issue of Radiology.
These results suggested that patient acceptance has been overestimated for breast MRI screening, Berg's group said.
The reasons cited weren't unexpected, but the number who elected not to participate in MRI screening was "much higher than I would have thought," commented Edith Perez, MD, of the Mayo Clinic in Jacksonville, Fla., who wasn't involved in the trial.
Gary Lyman, MD, MPH, of Duke University, agreed that the number who refused was somewhat higher than expected from his clinical experience.
But understanding the hurdles to acceptance may help physicians tailor how they counsel elevated-risk women, he said.
"The bottom line is if women are not getting a succinct, strong recommendation from their primary care physician or surgeon — depending on who is recommending it — there's a multitude of possible excuses," Lyman said in an interview.
"They might be willing to overcome these if they felt it absolutely necessary, but if they don't get that message from physicians, they could easily find reasons not to do it."
High-risk women, such as those with risk-associated BRCA mutations, often enter screening programs at age 25 to 30, when breast tissue is more dense and thus less effectively screened by mammography, the researchers noted.
The American Cancer Society recommends annual MRI in addition to mammography for the high-risk group, although whether the supplemental screening is warranted is still debated for intermediate-risk women.
For average-risk women, the controversial U.S Preventive Services Task Force recommendations that recently suggested no routine screening before age 50 also said there's not enough evidence upon which to use MRI for this population at any age.
Berg's study — ACRIN 6666 — had previously shown improved diagnostic yield from adding MRI to mammography and ultrasound, with an absolute 56% increase in cancer detection over the two together.
All participants had at least heterogeneously dense breasts and at least intermediate risk of breast cancer.
But the researchers said they were surprised to find that only 703 of the 1,215 eligible women (57.9%) accepted when offered MRI in this substudy within the larger trial.
So Berg's group delved into the reasons for the poor acceptance rate.
As might have been expected, women with the highest lifetime risk — 25% or greater risk by the Gail or Claus model — were more likely to accept MRI screening (OR 1.55, 95% CI 1.12 to 2.15).
At most centers, women were told that their insurance would be billed and that the study would cover any costs related to MRI that insurance didn't cover. At other sites where insurance couldn't be billed, the study covered all MRI screening costs.
So, although cost shouldn't have been a factor, "financial concerns" was the third most common reason cited by women (12.1%) to turned down the screening.
Other reasons given for declining MRI screening were:
* Time constraints or other priorities (18.2%).
* Their physician would not provide a referral, did not believe MRI was indicated, or both (9.2%).
* Lack of interest (7.8%).
* Medical intolerance to MRI (7.6%).
* Not wanting to undergo intravenous injection (5.7%).
* Concern about the additional biopsy or other procedures that might be required after MRI (5.3%).
* MRI scheduling constraints (4.1%).
* Travel required for MRI (2.2%).
* Gadolinium-related risks or allergies (1.4%).
* Unknown reasons (1.2%).
One reason some physicians may have been unwilling to accept or suggest MRI for their patients may have been that only 20% of the study population fell within the American Cancer Society criteria for high risk, and thus under recommendations for MRI screening, the researchers noted.
For women who are claustrophobic or otherwise unwilling to have MRI screening, Berg's group recommended supplementing mammography with ultrasound instead.
But these women should be "informed of the high risk of false-positive results with ultrasound screening and the reduced sensitivity for cancer detection compared with the risks of false-positive results and the sensitivity of MR imaging," they wrote.
Visit MedPageToday.com for more breast cancer news.