Originally posted in MedPage Today
by Nancy Walsh, MedPage Today Contributing Writer
Hormonal contraceptives have a variety of noncontraceptive uses, ranging from common problems such as dysmenorrhea to severe conditions such as premenstrual dysphoric disorder, according to a new practice bulletin from the American College of Obstetricians and Gynecologists (ACOG).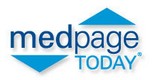 "Combined hormonal contraceptives can correct menstrual irregularities resulting from oligo-ovulation or anovulation and make menstruation more predictable," the bulletin states.
Because many women are unaware of the potential noncontraceptive benefits associated with hormonal contraception, ACOG experts reviewed the data and made the following recommendations based on Level A (good and consistent) evidence:
* Combined oral contraceptives have been shown to treat dysmenorrhea, to regulate and reduce menstrual bleeding, to reduce premenstrual dysphoric disorder symptoms, and to ameliorate acne.
* Combined hormonal contraception has been shown to decrease the risk of endometrial and ovarian cancer.
* Continuous combined hormonal contraception, depot medroxyprogesterone acetate, and the levonorgestrel intrauterine system may be considered for long-term menstrual suppression.
* Combined oral contraceptives should not be used to treat existing, functional ovarian cysts.
One cautionary note referred to a dramatic reduction in the estrogen content of oral contraceptives since their inception in 1960. The original Pill contained 150 μg of mestranol, compared with current formulations, which can contain as little as 20 μg.
"It is unclear whether the trend toward using lower doses of hormonal contraception in the past three decades has reduced any of the noncontraceptive benefits of hormonal contraception," the bulletin states.
In addition, the following recommendations were based on Level B (limited or inconsistent) scientific evidence:
* It appears overall that combined oral contraceptives do not increase the risk of uterine leiomyomas.
* Hormonal contraception should be considered for the treatment of menorrhagia in women who may desire further pregnancies.
"Birth control pills can drastically change the nature of the menstrual cycle, helping to regulate the onset of bleeding, the duration and amount of bleeding, and the severity of menstrual pain," said Jennifer Wu, MD, of Lenox Hill Hospital in New York, who was not involved in the guideline development.
"All of these benefits are a plus when a woman chooses oral contraceptives for pregnancy prevention and should be weighed when considering options," Wu said.
In discussing the evidence for its recommendations, ACOG stated that combined oral contraceptives "have been shown to reduce uterine prostaglandin production and to relieve dysmenorrhea in up to 70 to 80% of women."
The contraceptives also can reduce menstrual blood loss in most affected women by 40% to 50% "and are considered a reasonable option for initial management of menorrhagia."
Their efficacy in this condition may be increased by the use of extended cycle and continuous formulations, ACOG added.
ACOG found oral contraceptives cost effective for menorrhagia, but only during the first year. For those who respond, a switch to a levonorgestrel device was more economical afterward.
The guidelines also discuss potential contraceptive uses for which the evidence is less clear or mixed. For example, extended cycle or continuous hormonal contraception can help some women with menstrual migraines by reducing the hormonal fluctuations thought to cause them.
However, progestin-only, intrauterine, or barrier contraceptives should be considered for women who are 35 years and older with menstrual migraine, for those who smoke, and for those whose migraines are accompanied by focal neurologic signs, the guidelines said.
Although epidemiologic evidence has clearly demonstrated a reduction in endometrial and ovarian cancer, evidence for contraceptives' effects on colorectal cancer is less clear.
A meta-analysis found an 18% reduction, but this was primarily for current or recent use.
As to whether hormonal contraceptives have beneficial effects on bone mass and fracture risk, the data were mixed.
"Estrogen is a powerful inhibitor of bone resorption," the bulletin states, and some reports suggest that combined oral contraceptives in the later reproductive years may be associated with greater bone mineral density.
One systematic review concluded that there was "fair evidence" that oral contraceptives increased bone mineral density, but a Cochrane review of nine studies concluded otherwise.
The practice bulletin concludes with this proposed performance measure: "Percentage of women using hormonal contraception for symptomatic relief of menorrhagia or dysmenorrhea or both who have no contraindications and wish to preserve reproductive function."
Visit MedPageToday.com for more OB/GYN news.