Originally posted in MedPage Today
by Crystal Phend, MedPage Today Senior Staff Writer
The end of the so-called second wave of pandemic H1N1 influenza may be in sight as testing rates — and the number of positive tests for the virus — show evidence of decline across the country, a report affirmed.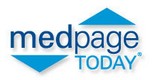 From their peak in late October, diagnostic H1N1 testing rates dropped 75% by Dec. 9, back down to volumes seen in August, when the current wave of illness began, according to Quest Diagnostics.
These findings reinforce surveillance findings from other sources, commented Anthony Fiore, MD, MPH, a medical epidemiologist with the CDC in Atlanta.
"Honestly, in a lot of areas of the country I don't know that people need us to tell them that rates are declining," Fiore told MedPage Today. "They clearly are in most parts of the country."
Quest Diagnostics — one of the largest companies involved in H1N1 testing — said positive H1N1 tests dropped 60% or more in every region but one during the two weeks from Nov. 25 to Dec. 9 compared with the prior two weeks.
The area comprising Colorado, Montana, Utah, North and South Dakota, and Wyoming saw only a 38% drop in test positivity.
And, pandemic H1N1 is still plenty active, particularly in New England, Fiore noted.
"But this is very typical of influenza, and happens every season," he said in an interview, "where you have very different pictures in different parts of the country at different times of the winter season."
Nationally, Quest Diagnostics found falling rates of H1N1 in test specimens as well.
The company's analysis was based on testing volume at five of the company's laboratories that perform diagnostic H1N1 testing. The company also markets two emergency use-authorized H1N1 test kits to other laboratories, but these weren't included in the report.
In the two weeks from Nov. 25 to Dec. 9, only 21% of specimens tested positive for the pandemic influenza virus, compared with 44% throughout the earlier part of November.
Altogether, about half of H1N1 tests performed since May 11 — soon after the virus started circulating in the U.S. — have been positive for the virus, the report said.
While H1N1 positivity rates dropped across age groups, children ages 5 to 14 years continue to have the highest proportion of positive results, at close to 40%.
Though the H1N1 wave appears to be drawing to a close, seasonal influenza is expected to pick up as usual through the end of the month and begin to peak in the first months of the new year, Fiore said.
But experts are divided over how widespread and virulent the seasonal flu will be this year: some believe it has already been "crowded out" by H1N1. Nor is there consensus on whether there's a third wave of H1N1 on the horizon for the spring, or how bad it will be.
Visit MedPageToday.com for more flu news.