Originally published in MedPage Today
by John Gever, MedPage Today Senior Editor
Responding to growing concern over concussions suffered by professional football players, the National Football League may soon require teams to seek opinions from independent neurologists before allowing head-injured players back on the field.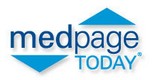 League officials have not confirmed the plan, but reports in The New York Times, the Associated Press, FOXSports.com, and elsewhere indicated that the NFL was finalizing details on the new policy.
According to the reports, each team is to select an independent neurologist, subject to league approval, who will evaluate players believed to have suffered concussions.
FOXSports.com reported that a concussed player would need clearance from the neurologist as well as from team doctors before he could return to action.
But, according to The New York Times, the neurologists' exact roles were still unclear.
The new policy emerged just as the two quarterbacks in the most recent Super Bowl — Ben Roethlisberger of the Pittsburgh Steelers and Kurt Warner of the Arizona Cardinals — left their games early following blows to the head.
Roethlisberger, who has already suffered at least three concussions since entering the league in 2005, took a knee to the helmet while playing in overtime Sunday in Kansas City.
He appeared woozy for several minutes before being helped from the field. But he met with reporters after the game and insisted that he was "fine."
Warner stayed in the game against the St. Louis Rams for six more plays after his head was slammed against the ground — leading the team to a touchdown — but then experienced "concussion-related" symptoms on the sideline, reports said.
He, too, later told reporters he was okay.
Rams quarterback Marc Bulger, also went down with an apparent head injury on the team's final possession. He was to be evaluated for a possible concussion on Monday.
The league has been under fire in recent weeks for rushing head-injured players back into service.
At an October hearing, members of the House of Representatives Judiciary Committee lit into NFL Commissioner Roger Goodell and the NFL Players Association's executive director, DeMaurice Smith, for doing too little to protect players at risk.
Criticism mounted when running back Brian Westbrook of the Philadelphia Eagles sustained his second concussion in three weeks on Nov. 15.
The Associated Press said 30 of 160 active NFL players it surveyed reported having hidden or played down the effects of a concussion at some point in their careers.
Many players have cited loyalty to teammates and a culture that encourages playing with pain as disincentives to sitting out practices and games.
Pressure from coaches to return to action has also been reported.
In addition to requiring neurologists' opinions, the league is said to be considering a mandate to keep players out of contact drills and games for at least four weeks after experiencing a concussion.
Goodell had also proposed that players be encouraged to inform teams when they spot colleagues with concussion-like symptoms.
But the players' union shot that down, saying that medical staffs — including independent physicians — were better suited than other players to evaluate possible head injuries.
Visit MedPageToday.com for more neurology news.