The blog will be on hiatus until Monday, December 28th.
In the meantime, I invite you to explore KevinMD.com on Twitter and Facebook, along with Google Friend Connect.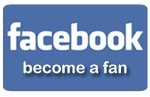 Don't forget that the blog is also optimized for use in your mobile browser.
Still not enough?
Here's my collection of published opinion pieces, for your reading pleasure over the holidays:
USA Today:
February 2008, Shortage of primary care threatens health care system
April 2008, Wasted medical dollars
August 2008, Doctors' pay cuts save little in health costs
October 2008, Why doctors still balk at electronic medical records
December 2008, Ease ER overload
January 2009, Medicare's mistake
February 2009, Pads, pens, prescriptions
March 2009, Unbiased research for doctors is good medicine
April 2009, Not all screening tests lead to early, better treatment
July 2009, Wikipedia isn't really the patient's friend
October 2009, Any malpractice reforms should put patients first

CNN.com:
August 2009, Why the doctor won't see you now
The New York Times' Room for Debate Blog:
February 2009, More coverage requires more doctors
June 2009, Doctors are forced into running a business
October 2009, Infections from doctors and nurses
Medscape:
October 2009, Help for today's tense, frustrated doctors
New Hampshire Union Leader:
August 2007, Cut Medicare payments for doctors, you'll have fewer doctors
Nashua Telegraph:
May 2008, What we have in health care today is a failure to communicate
I wish everyone a safe and happy holiday season.